About Love
January 25, 2010
People generally view themselves in terms of other people. We judge ourselves based on the skin-deep perceptions of our peers and become, often unnecessarily, self-conscious. Fortunately, we form friendships and bonds of love with the people closest to us, the people who look beyond superficial features, and the people who stick by us at our worst and love us at our best. These friendships and family ties and romantic relationships are the foundations of our mental and emotional health. Loved ones are the people who tell us, no matter what we look like, that we are beautiful, because they have seen into our souls and value the person underneath the odd quirks and bad moods.
There are three main types of love that are all equally important to a person's mental and emotional wellbeing: friendship, family, and romance. Family love is perhaps the most common and familiar type of love. It is affectionate, loyal, and unconditional and is vital to a person's emotional growth. The love of a parent is what gives a child the motivation and incentive to succeed in life. Another type of love is the love felt between friends. Friendships are what enable people to grow as a person. The love of friends is supportive and reliable; friends encourage each other to reach for the stars and try something new without passing unfavorable judgment. The most dramatized type of love is romantic love. While romantic love brings people joy and a sense of completeness, it can also bring complacency. In contrast to family love and friendship, this type of love encourages people to remain unchanging; in spite of this, it is still an important part of human development. Each of these types of love help a person become emotionally and mentally fit.
In marriage, parental approval is, in the long run, one of the most important details of such a union. In the short term, it can seem trivial. After all, having previously spent approximately eighteen years of direct patriarchal involvement, most people are keen to do something independently. Unfortunately, having parents who don't approve of one's spouse can be problematic to the entire relationship, as well as straining the parent-child relationship. In most cases, it is derogatory to the one's mental wellbeing to have the resentment of the parent of a loved one consistently directed at one. Sometimes, such issues can be resolved, but it is best to have them resolved before the marriage to prevent any hard feelings.
It is hard to decide whether or not love is true. At least, that's what most people think. If you have to heavily consider the truth and love in a relationship, it probably isn't the best fit for you. True love can be felt in the heart and doesn't need to be pondered and thought out. It's natural, like breathing, and the less complicated it is, the better.
Relationships are the foundation of basic human health. Humans are social by nature; we tend to immerse judge ourselves by others' standards. However, in the right context, strong relationships are one of the best parts of anyone's life. Friends and family and romantic interests all have your best interests at heart. Despite fights and spats that can occur between loved ones', the love between the two parties runs deeper than any argument can.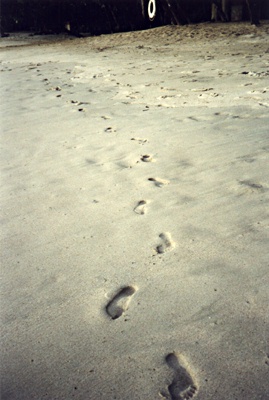 © April W., Rogersville, MO