Most Inspirational Teacher (Mrs. Grimes)
March 10, 2020
Middle school proved to be a difficult adventure for me, full of awkwardness, bullying and tears. The few joy filled memories I cherish from Merton are of me and Mrs. Grimes. I would even call her my hero. She was like Wonder Woman. When no one else believed in me, she did wholeheartedly. She is also a patient, proud, compassionate and a mother of three.
Every morning at 8:50 a.m. as I stepped off the bus, a heartwarming smile lit up my face because I knew she was there waiting for me with a warm welcoming smile. Time to focus now. I need to listen so I can learn. I reminded myself as I entered classroom 120.
1:30 p.m. gym time and it's time for the PACER test. I can't do this. I´m not good enough. is all I can think as we finish lining up ready to start caused by a raging storm of doubt that is calmed by Mrs. Grimes saying "Don't pay attention to the scoreboard or your classmates just focus on taking deep breaths and running. I believe in you. You can do it." I hear the speakers count "3, 2, 1. Begin." I move at a steady jog to start, but pick up speed as two beeps echo around the gym signaling the start of level three.
"Keep going Elise! You're almost there."
I look at the scoreboard for the first time and discover I have only a few trips across the gym left until I am in the green Healthy Fitness Zone. I surge forward again ignoring the fire scorching and burning inside my lungs. I can do this. Just keep moving Almost there. I think, but I know if Mrs. Grimes hadn't been there cheering for me I wouldn't have been able to do it.
"Excellent job Elise. I knew you'd do it," she says as I take a refreshing drink of cold water.
At the end of the last day, she worked with me towards the end of eighth grade. I have to admit, I cried because I knew next year I wouldn't have her as my aide; it was a bittersweet moment for both of us.
I would like to vote for her as Educator of the Year because she's available whenever I need her. She was empathetic, inclusive, and selfless. Mrs. Grimes put my needs before hers no matter the time. I greatly appreciate that.
Even though I rarely see Mrs. Grimes today, the lessons I learned and memories we created together will live on in my heart and soul.
Thank you so much for everything you have done for me and others. You mean so much to me and have shaped me into who I am today, an active, hardworking, helpful, and hopeful 18 year old Arrowhead High School senior. Without you, I doubt I would be the person I am today.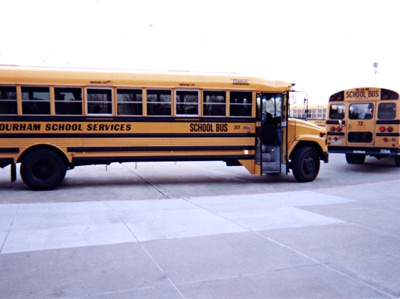 © Blake B., Highland Village, TX