Sweet Serendipity
April 30, 2011
"I like a teacher who gives you something to take home to think about besides homework." -Lily Tomlin

Ms. Brennan not only gives us something to think about, she gives us something to take and use for years to come.

I was raised by a teacher myself; depicting amorous educators is a walk in the park for me. There was always one great teacher, but as soon as I waltzed into Room 414, everything changed because of one special teacher…

Ms. Kate Brennan. Let's just say she scared the living daylights out of me on that first day of school. But beneath that frightening tone of hers, I watched the figure of a brilliant teacher waiting.

Ms. Brennan has an athletic figure, wavy short chocolate colored hair and a good five foot eleven, has a prodigious mind, and a charm to make anyone laugh; but that is only naming a few countless qualities.

Ms. Brennan is dedicated to her students one hundred percent by being involved as leader of the Gay/Straight Alliance, coaching varsity volleyball and lacrosse, directing a creative writing and public speaking class, and teaching an Honors English Freshman class, which I get to experience. She once told me, "I have no social life, but my life is you guys. I love it." With taking part in these activities she preaches diversity and intolerance, teaches us to go beyond our utmost limits, life skills to take forever, and extracts who we are from us. Ms. Brennan is the teacher who polishes up any high school student and transforms it into a young adult with many opportunities that lay ahead. Most of all, she transformed myself. She has made a carefree, welcoming, safe haven of a classroom so everyone knows she's always there for them. Ms. Brennan just doesn't teach us, we teach her every day. Teachers have to understand that the key to educational success, is simply by letting children teach the "taught".

Life for my favorite teacher wasn't easy, having to face many turbulent obstacles in her family and versus herself. I once heard Opera say, "The obstacles you face in life help prepare you for what is to come." She is living, breathing proof that anyone can survive anything no matter how dismal it may be. Look where she is now! She said that she couldn't call her professions "work" because she loves what she does so dearly. To be special, it takes more than intellectual capabilities. For Ms. Brennan, it is her facetious southern impersonations, and stories of her own life experiences- some beneficial, some exultant and comical, and some serious and sad. What makes Ms. Brennan special is that she relates to every one of us- especially me. I've changed into a more open and assertive young adult. Her shaky path makes Ms. Brennan who she is- which shapes her into a perfect person, thus an ideal teacher.

To me, Ms. Brennan has gotten me through some difficult times by doing the one thing that any adolescent yearns for- someone to listen. Someone to relate to. Someone to comfort you. My teacher opened her arms to me and listened. During cold nights taking stats for the lacrosse team, she orders me to keep warm and wear her jacket. She asks me how I'm feeling when I'm sick. She cares for me, more than I do for myself. We talk about what's going on in our lives, just the two of us when everyone goes home. To me, she is my second mother, and to her I am someone who will never give up- just as she never did. My teacher teaches us the most important life lessons- about love and the future. She makes us go beyond our limits, to another dimension we never knew existed. She teaches us to be different, and that it's okay to be different. She is the most available, passionate, devoted, energetic teacher I've ever had. She is the voice for all females. She has lived and fought in her past, and now she does it for us. She is a realist, dedicated, open, athletic, most brilliant writer. Above all, is Ms. Brennan's love for her children and teaching; a passion so strong. In class, she's never bored, is animated, bursts out singing in class, shares her personal experiences, shows us intriguing books and movies, and with every lesson she lures us into her discussions. Ms. Brennan has touched my heart, and someday I'll powerful English teacher like she is.

What I have learned from Ms. Brennan is my potential and my place in this world. I believe I can put my mind to challenges, but will fall; in the end it'll make me even stronger. She believes in the importance of her job (for her a hobby), and expects the best from her students. My English teacher is the most inspirational teacher in my ten years of schooling. After all, she is the person I see five days a week. Every day my teacher saves my life; a piece of sweet serendipity I've found along my life journey. She is one of those simple gifts you thank God for each and every day. Ms. Brennan is not only my best friend, second mother, teacher, listener, and role model; she is the person I want to be.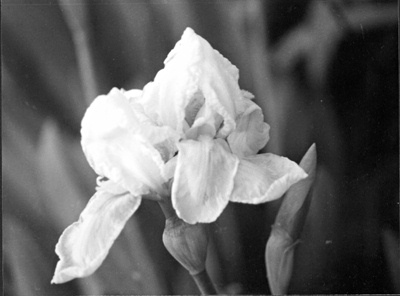 © Brian B.,Highland Village, TX