Redefining Teacher
March 6, 2009
According to Webster's Dictionary, the definition of a teacher is "a person whose occupation is teaching". However, my honors biology teacher redefines this definition. Ms. Philos is a young, gifted educator who loves her subject, students, job, and helping with school events like speech team. She not only presents material, but finds an interesting way to. When we were learning about diseases, Ms. Philos introduced a project where, when we came into class, she looked sick and left to go to the nurse. Then we received a paper, after she came back, which read that hypothetically, Ms. Philos was our victim and had contracted an unknown disease and our job was to diagnose her. Looking back on it, the research would have been boring had Ms. Philos not introduced a project. At the end of all our research and with a little help from Ms. Philos, every group diagnosed her and had fun while learning about diseases.
Ms. Philos is a great teacher because she makes sure everyone understands before going on to a different topic, and goes the extra mile to allow students with questions to come in before and after school or during periods when she's not busy. Ms. Philos is my only teacher who teaches the class something in multiple ways to nurture everyone's learning ability. In order to teach more efficiently, Ms. Philos introduces many experiments including electrophoresis, streak plating, and DNA extraction. Performing these tests helps us understand the purpose of the tests and be able to indentify things in life instead of in the book. Personally, tests are easier after listening to Ms. Philos and performing experiments she directs then when we read from our text.
Letting students get to know her, Ms. Philos allows students to be more comfortable in class which makes it easier to ask questions. She is also always there to talk to when we are having a personal problem. In my opinion, there is no perfect teacher, but Ms. Philos is the closest any teacher has come.
By making information interesting, she makes me want to learn. She cares about how well students do in her class and provides help to everyone, while providing us with information that furthers not only our educational careers but also impacts our choices in life. The most influential reason she is my favorite teacher is that Ms. Philos really cares about all of her students and how well we do in school and life while never becoming angry with us but being there whenever we need her. After coming back to school from being sick, Ms. Philos is the teacher who lets me know what I missed but then wants to know if I'm okay. Ms. Philos is the best teacher someone could ask for and means more to me and all of her students then just someone who teaches. Ms. Philos will be the teacher that I remember throughout the years and look up to as an example throughout my entire life.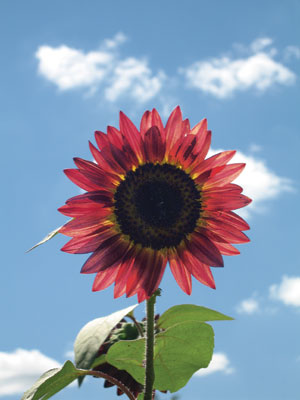 © Lydia N., Greenfield, IN