My hero
January 24, 2013
When I think of a hero I think of someone who I can look up to or someone who is there for me. Heroes have certain qualities that make them a hero .They might have done something very heroic or they could be your normal everyday person that is always responsible and reliable. Whoever your hero is its usually someone that you idol very much. You are very determined to be like them. You want to follow them in whatever they do. I have a hero!

My hero would be my mother Vickie Lanette Mund. She passed away six years ago, but she is the one who keeps me moving with strength throughout the day. She was always bright eyed and bushy tailed. She always had something in her that seemed like a bright light. When she was alive she had many great qualities of a hero. She always knew the right words to say in every situation.

My mother had determination with everything she did. She worked her butt off in two jobs and took care of me as a little kid as a single mother. She always knew what she had to do and what needed to be done and she never quit until it was done .She cooked and cleaned and made everything she could do to make my life perfect. I was her only child and she treated me as gold. I was her little one. She is my Hero!

My mother also perceived intrepidity; she was always courageous and stern about it to. She would always be there if something bad was wrong and it was frightening she was the one to stop it. She would fight or me no matter what the cost. When I was little there were some people next door who were trying to bully me and that did not set well with my mom. She walked right on over there and stopped it. She had courage like no other.

My mother possesses many charasticis of a hero and so much more. She proved to be the best and she will always be the best. She gives me strength through my life and will always be in my hearty to produce even more strength for the years to come. Without her I never knew what I would have done. Even though she is not here anymore I still look up to her. She is what gets me through the day, every day and I'm proud to say my mother is my hero!!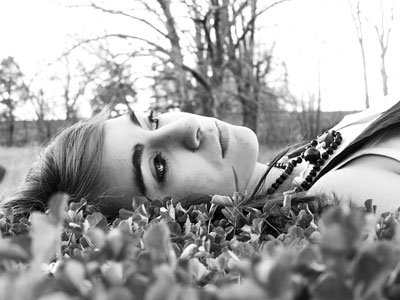 © Jasmine R., Bourbon, MI