Why I'm Thankful for America's Veterans
December 22, 2017
Dear Wisconsin Veteran,
It's really hard to watch all of our professional sports disrespect the National Anthem like they have been this year. Athletes are doing this because they believe they are treated unfairly. Must of them do not understand or know the feeling that veterans went through and what a war really feel like.
I am Robert T. I am 17-years-old and attend high school. I am a senior and plan to attend St. Norberts College in De Pere, Wisconsin, and pursue an accounting major. In our creative writing class, we took a look at Honor Flight movie and it really moved me to see how happy all of our heros were. Because of this, I wanted to write to you today to say thank you.
To me, freedom is sacrifice, bravery and honor. Those are the three words that sum up you veterans. I am thankful for you everyday. The reason our outstanding country is the way it is today is because of you.
As a 17-year-old, I could not imagine being drafted into the Army. The fact that you were 18 fighting for our freedom amazes me.
I was at the WWII memorial a year after the it was built. It was amazing to read and look at the wall of names. I hope you felt the same. The memorial was built for you and your fellow battalions.
Be proud of what you did for this country. You truly deserve to be on the Honor Flight today. You are my hero. That word can be thrown around in lots of different ways. To me, a hero is someone I respect dearly and look up to in awe.
Thank you so much for your service. I think about the men and women who served for this country everyday and am so grateful for your sacrifice, bravery, and honor for the USA.
If you would write back that would make my day just like I hope I made yours!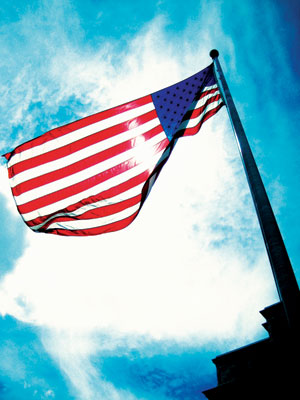 © Seita O., Palatine, IL