A smile sent to my best friend.
December 3, 2009
A heart to confide in,a pair of deep eyes to attempt understanding,a person worthy of trust.
When they have their personal veiws,enjoy being your opposite,but you still find the seeding path of an everlasting friendship..

You've got yourself quite a catch.

When the wolrd frowns your way,her smile shines.

When your day is filled with grey skies,a cool air swirling about outdoors..And you can't find the drive in yourself to smile,

You enjoy it together.

You've found peace when you've found someone to hold close to your heart.

You'll know her when you see her.
That girl is your best friend.
She'll mean the world to you in a matter of time.

I know,
because I've learned the qualities that stand out in her.
My best friend.
I'll always be on her side.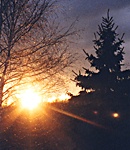 © Christy S., Germantown, NY