Autumn's Call
September 23, 2010
I know why people look at the sun.


When people look up at the sun, sending streaks of orange and pink light through the sky at the break of dawn, they're looking for the source of all that's good, of all that's light.


When people look up into the sun, they are already imagining its warmth and radiance.


No one looks at the sun for darkness as does someone looking through a bedroom window upon the fall of midnight, yet they will still find light through the moon.


I have seen the world like this at one time. I have looked up at the sun to see how bright the sky was and out my bedroom window to see how dark the sky was, but I don't see the world like that anymore. Where there was once hope for light, there is now hope for darkness.


I know not many people would hope for something like darkness. I know the sun. . . and the moon . . . and the stars should never stop shining, though I can't stop myself from thinking these thoughts, from hoping these dreams, because once I can look up and see the world as the darkened place it's supposed to be, I might feel like I've found what I've been looking for.



When green turned orange in autumn's call, I also changed with the season; for I had been told the simplest of words, so long ago that the words seem to be for someone else to hear.


"Your great grandmother's passed away."


You'd expect me to cry.


You'd expect memories of a perfect childhood in which her hugs and smiles made every terrible thought cease to exist to come to me and wrench my heart.


Does every streak of light make the sun unique or is it unique as itself?


Truthfully, you expected what the rational response to something so tragic would be, which is one of the reasons behind why I'm still lost, looking for some way to get to the darkness that falls on every mourner.


I never cried for her.


I never wished for her to return to earth or for one last moment to say goodbye.


Strange to think that I, someone who has never seen a movie she hasn't left the theaters in tears in, someone who can cry for hours on end because a character in a book died, couldn't even shed a tear at the reality of her own great grandmother's death.


I was immune. I was confused. I was shocked into silence; all good theories, though I believe none of them.


I'm still lost. I am lost in that time of orange, falling leaves. I am lost in that time of sun lit paths and the breaking of dawn. I am lost, searching for when the world becomes a darker place after someone so full of light and brightness leaves.


I am lost in autumn's call.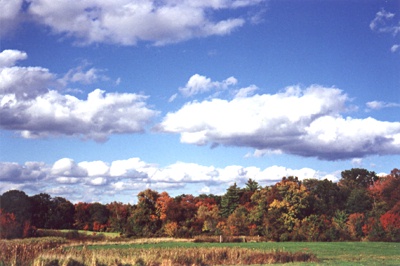 © Jennifer T., Hanson, MA