The Realization
January 21, 2011
So when people ask you about your parents, what do you say? Maybe your mom is a doctor, or your dad could be a great teacher who actually helps kids who need it. Well, when people ask me what my dad does or where he is I have to say, " He died." These are not great words. No one ever wants to hear their friend say that, let alone say it yourself, and the thing is that I didn't even really know how he died until I was about 10.

When you're little, you don't really pay attention to death or even life, for that matter. We think about going to school and hanging out with our friends. But when I was 10, I was having my sister tell me how my dad died, not a very easy thing to say to your sister "yeah can you tell me how Dad killed himself?" But she did. She sat down with me and told me everything. My own mom hadn't even been that honest about it with me but I guess I don't blame her. It's not an easy thing to talk about. Especially to your 10 year old daughter.

My sisters and my brother are all about fifteen years older than I and they knew him, knew what he was about, what kind of guy he was and I didn't know any of that. A little girl needs her dad and I didn't have one. I had love, a mom, sisters and my brother. But! A girl needs her dad. That's that and no one can change that. When I asked for information, though, I didn't realize that they were going to tell me that he had been really sick and just decided that was the way to end his suffering.
If you asked me my opinion on suicide I would tell you "it's the easy way out for people who are scared and just sick of life itself!" No one can understand what someone is thinking when they do something like that or how they even got to that point. They just think about how that person is not here anymore. Gone forever in a sea of nothingness that fills your heart everyday when you wake up.

I can't really say that I blame my dad for doing what he did; he was a sick man who was just left by his wife and was not able to see his daughter. But I can't say that I'm not mad at all, because I am. I'm very mad. Just because he was going through that kind of stuff does not mean that he couldn't have got out of it. He could of fought for me and for my mom, but he didn't. He decided to put a gun to his head and end It…I love you dad and I understand that you were not in the right state of mind, but I do not forgive you yet!!!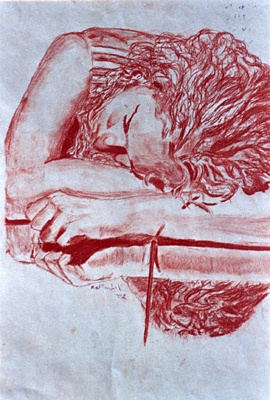 © Mark S., Kannapolis, NC