Mixture of Love
June 22, 2011
I have been pretty darn lucky to have parents that love me and take care of me like a child should be taken care of. I guess you could you could say that I have it good. We have more then we know, and I am very thankful that my step father took the roll of my dumb father. I live with my Mom, Donna and my Step Father, as well as his kids Brooke and Colby and my brother Joshua. My mom and my father divorced when I was four years old and my brother two. Ever since my parents divorced my father has chosen to screw up his life every way possible with his newly Bipolar and his addictions. My father screwed up my love for him because as a little girl I looked up to him. Then he vanished from the face of earth, from what it seems today. I will always love my father but he needs to learn and start being a father to Josh and I!

Next is my mom's and my relationship. We have always been very close for as long as I can remember. When I am having a good day I can tell my mom anything and we laugh and have fun together. It's the total opposite when I am having a bad day. My norm is I yell very loud at everyone in the house till I end up getting sent to my room. I slam my door and burst into tears for hours. Next my mom comes upstairs and demands to know what is wrong. It takes me awhile to come out and tell her what is wrong. Normally what we do is I go upstairs and think things through do some good coping skills and then I sit down and have a long chat with her. Most of the time though I don't like what she has to say and she judges me almost every single time. My mom is very PROTECTIVE! I absolutely hate it but I understand why she is. When my mom was a kid she could get away with anything, she was a wild child. On the other hand I am 90% percent not the way she was. The other ten percent well lets just say I have a wild side as well. My mom and I act so much alike and I even look more and more like her everyday! YIKES! My mom is the smartest, most loving, caring mother you could ask for, and she is my favorite person in this world right now:)

Love is a big thing in my life. My family and my friends means pretty much everything to me and without them I wouldn't be here today. I would like to share with you about someone in my life that I am very much in love with! He makes my heart skip a beat when I see him. My heart flutters with a million butterflies. His warm tender eyes looking at me saying telepathically that he loves me. Before I go on with this story I would like to explain something to you that is a very unique gift that god gave to me.

I can read peoples eyes. Yes that may sound ridiculous but I can when I really study someone. I can look at someones eyes, really look at them. Sometimes I almost think that I can read their mind. Maybe I am getting carried away but I get this vibe from people. I identify their emotions for the moment in time, and give advice to people. Most of the time I am correct, but sometimes I just look and think to hard and it's not their emotions.

For the moment I can't read Jake's eyes. Yeah that is his name Jacob B! Isn't that name wonderful? Anyways as I was saying Jake's eyes are very mysterious to me. It's like he blocks it from people on purpose like a force field or something. But that is what fascinates me! It gives me a challenge to accomplish! His mysterious eyes make me hungry to find out something deep about him and I am trying every day to figure it out. When we talk it's like a flash of lightening and immediately we connect. We share so much laughter and enjoyment. Jake is very old fashioned and very romantic, and that is something that I look in a guy. We both are athletic. Jake and I are very similar in mature wise. We both have a very good work ethic and have big dreams in our future adulthood.

Jake is a year and exactly 14 days older then me. We both share the same month, June:) Our relationship is very powerful and exciting, but also it is going one step at a time and hopefully it can be something more one day! I met Jake in middle school then he attended my school last year but now he goes to a private Christian school. Yes you ask he is very religious and I respect his beliefs a hundred percent. This is one particular quote that I love what he thinks about me and I would like to share it with you :)

Well, its the truth. I don't know you all that well yet, but what I do know, is you are a great person, your beautiful, your nice, sweet, kind, caring, you have a great personality...need I go on? :)

Your always there when someone needs you, you care more then most anyone I know, you have helped me personally more then you know, and altho you have a low self esteem you are so amazing i can't even imagine why. And that's just what I know so far, give me a couple weeks/few months to get to know you better n I'm sure there will be allot more =p

This quote is something that he posted on my facebook wall. There's just ONE small problem with these kind of posts.....the person who posts them, unless their a total jerk, won't answer anything negatively about the people who "like" the post. Like say someone you really wouldn't take a bullet for or you would never date ever "liked" this status, 95% of the people that post these things will just say yes to everyone just to be nice....which is why their kind of pointless.....lol just sayin...This quote really makes me laugh and makes me love him even more for how honest he is. This made me realize what a great person I truly am. I would like to share with you what I think about him and I wrote this letter to my mom about my feelings for him............ Jake is athletic, He plays basketball, and he runs cross country for his private school he attends, Also he loves football. We have similar interests in music Jake is very smart and he is very wise, has a good sense humor as well. He is wise because well I believe that he has a good look out in the world and he is certain on being successful one day similar to me. We both are mature in very similar ways and have some of the same goals in life and qualities. Whats so great is he is VERY ATTRACTIVE! I mean wow it's like he was sent from the gods and came into my life by chance:)

When we talk a smile comes on my face and I think more positive about myself with his pep talks that he gives me and just talking to him makes me realize really what a great person I can be by just acting like myself. Most of the time when I Talk to people I Am not fully myself but when I talk to him it's different. It's a good difference though and I feel like I can do anything. I am going to be sixteen years old. Yes I aware that I may not act like that all the time but really if you saw me in school for just one day you would realize what kind of person I really am while I am not around my family. I act like a goober when I am home because deep inside I am scared to grow up but on the outside I most certainly am and mentally. I am starting to realize that I don't have much longer to my child hood and I am making each moment count. Right now we are just friends and I am perfectly happy with that it makes me happy that I can have guys as friends, for example I have three close guy friends right now, Jake, Curtis and of course Rylee.

It makes me feel good. And most of the time I think it is way easier to be friends with guys then girls. (All girls do is whine and gossip about each other" Guys are normally laid back and go with the flow) I think I like people that go with the flow better! LOL!

So now you can probably tell that I am in love with this boy. When your in love with someone it means to me. You would do anything for that person in a life or death situation, in sickness and health. You have a a connection with that person a bond. When your able to look at that person and say I love you to their face. I can say and have all those things with Jake. He is the full package and I am willing to cross every bridge every mountain till I am with him. I can see myself down the road with Jake, maybe even marriage. Fellowing our hopes and dreams, helping our world be a better place for the children that come for generations.

I can see myself with him when we are old and fragile holding each others hands sitting on a farmers porch watching our grand children play. I can see myself with him in the next year or so having the times of our lives laughing and whispering in each others ears saying I love you. This boy has impacted my life more then anyone has before and it's a dream come true. So now you see how love is in my life. Every square inch of my life has something to do with love. Love means more to me then anything else in this world. I want all my children and grand children to have this sense of love that I am experiencing this very moment. I am very proud of myself for sharing this with you and I hope you get something out of this and share your love with people and the world.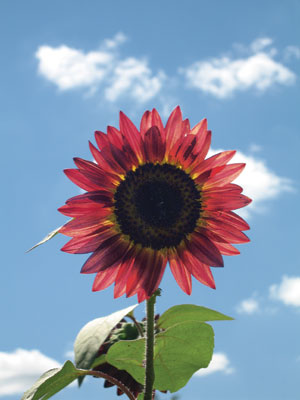 © Lydia N., Greenfield, IN