Wither
April 10, 2012
Your green-hazel eyes always made mine look darker. Even now as I stare into them, I see mine in your reflection and grimace internally on how ugly they have become. My lips curl in a smile as you lean in for a kiss and I close my eyes. I can feel you smile through our kiss and I know your eyes are still open watching my face relax with pleasure.
This is a rare moment for us now. One in which we forget everything that goes wrong and it comes down to the base of it all- just us. But I haven't forgotten. I remember all the words we have said, the fights, tears and sleepless nights. They were mostly my fault and I did most of the crying too.
You've told me a thousand times that it's your fault- and I know it is. I just won't admit it to you. I don't believe in doing that to you; you don't deserve it.
After all this- it's still just us. Just me; and just you- together.
We met in March. It was a nice day and a brisk evening was falling. My tank top wasn't doing a very adequate job of keeping me warm and so when I met you I asked you to do the job. I liked the way your eyes sparkled and how your hands stayed on my shoulders and waist instead of exploring other parts of me.
The summer was the best part. All the endless days lying upon my bed- cuddling, snuggling, and watching movies. You made me watch "Titanic" and I cried like you told me I would, just like I made you watch "The Notebook" and you said you enjoyed it just like I said. By the time August came around, I knew you were the one I wanted for the rest of my life.
You asked me to marry you when we went to visit your family relatives. We still haven't told anyone yet and I get the feeling we will never get the chance.
It's been almost two years since you asked me, but we aren't doing very well. Sometimes I feel like you don't love me at all, but cling to that first summer. I cling to the kisses and the hugs. I hold tight to the letters we wrote in your old tin lunch box. I reread them all the time and I remember the way you loved me and wish for it again.
Love is like a flower. Nurture it right and it will grow, strong beautiful and healthy- neglect it, even just a little and it will wilt and wither. I want to save our withering flower.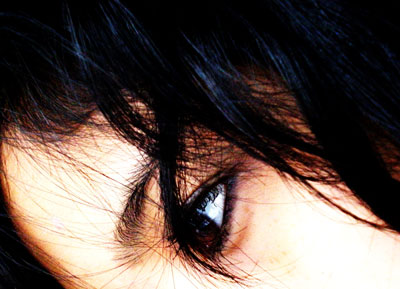 © Adeline N., Ridgefield, CT