Middle School Love
June 9, 2012
He's the hot boy.
I'm the nerd girl.
He's the jock.
I'm the bookworm.
He has cool friends.
I have no true BFF's.
He's a slacker.
I turn in stuff on time.

And yet...

I've had the biggest crush on him since sixth grade.

He has the best boy voice in the entire choir.

He was the only boy who would talk to me for the longest time.

He's super-nice, and cute.

And yet...

I've gone through two boyfriends.

Both loved me and I loved them, but then the romance died.

Would the same happen with him?

I love his curly, waves of hair, and his nerd-glasses, even though he's not a nerd.

He wears neon-yellow shoes.

He's short, like me.

And he's moving away.

Middle school love is here today, gone tomorrow, never there to stay.

You can love someone with all your heart, mind, and soul, and they will have no idea.

We just kid ourselves for three long years.

I'll always remember him...
...and that one day...
...when I confessed my love for him...
...and he laughed in my face...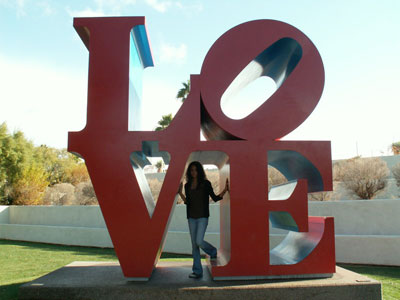 © Shannon E., Glendale, AZ