On Writing
August 12, 2017
When I write; I imagine a flame sparking and spreading: its blue hue a rainbow of colours: a pen on a lid. Whether a fountain pen, or a broken biro: writing is the beginning of that flame. Writing is a deeply vulnerable experience; your thoughts are laid out: like the edges of a crystal. I could write a black-and-white depiction of a detective: a grainy image of myself; an oil pastel of life. You dangle your imagination up to the light for scrutiny, eyes blinking brightly as a moth frenzied; as it flies towards the flames of its doom. It is a beautiful; utterly terrifying: and natural experience. 
When I see the blank page; I wonder if my thoughts will scatter into newspaper pieces, like a sketchbook. If the stick figures; will come to life.                                                                        
Like rhythms: as they reverberate through the atmosphere; my reading glasses gaze intently: as they hit the mirror. The sounds flow smoothly; almost leisurely, as the tick-tock hand movement of a hand on a clock. If it is an exam; then my pen is as fancy as a swan: swooping across the page. If it is a room: then the walls are falling in. It is an image in a book: that I cannot really describe. It is pink: and yellow; and blue.
I would find myself, in a castle of bookshelves: the book fairs opening up like a book. The spines would be hard and straight; the print fading away. I would finger them; like a patch of dust. If they were published authors: then I was a fairy. A bit of magic, could bind my books.
As the book fairs faded to schoolwork and rough combs; my writing became dark: a little piece of a withered flower. Love would be revenge, and flour would be a feast. I was anonymous; a writer.
Novels became a means of exercising creative control: at a time when I felt my privacy invaded and stolen away: I would write and write and write until dawn broke out, and I could sleep. Words would be alphabet letters, and they would float into my dreams.
My diaries became memoirs; and my lyrics became songs. I would see a swan, folded with paper, as a boat. It would float; across the ocean of books. It was like a rejected manuscript.
I thought words were like mice trapped underneath my pen; squealing for an escape. I thought I could transform; become a swan.
When I write, I access a part of myself, that no longer exists. I became a page in an old book; forgotten.
As moths fly under the fire of the sun, I think that there is a darkness that withers in us all, every single one of us will feel its cruel stroke twist our language, our actions: our mind. I am a writer, but this is just a memoir: it is not a song.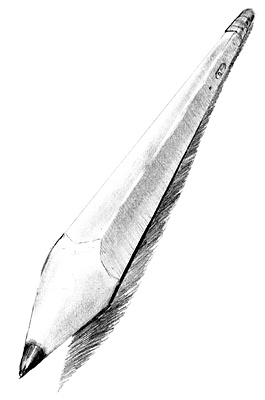 © James H., Philadelphia, PA