No Regret
November 23, 2009
Those months-or years, I'm not sure which-passsed in a blur. All I renember is that she was my friend. Ther were good times and there were times that could be counted as no better than bad. She was cruel to him and childishly i felt left out. There were things he and I used to do and we let her take part. Those things were forever ruined. She was cruel, she lied, and yet I saw good in her. Perhaps that's why I cared about her like I did. I saw who she truly was inside and I liked it. She was a good person inside and I knew it, or at least i do now. I wish I could have helped her but she made her own choices and I could not keep her fom being cruel. Eventually she switched schools, she graduated past the grades our shcool offered. I never heard from her agian. I didn't mind. There were times when i forget her name and would ask him what mother-of-pain's name was and he would know exaclty who I spoke of. She was my past. I was content to let her stay there for the most part and went on with my life. Years later, during the summer, i got a call. I was at my great-aunt's at the time, with my grandmother. My mom as on the phone. She told me then. She told me that that girl, from so many years ago, had klilled her mother. Her kind, caring, loving mother who did everything she did for her daughter. I'm not sure why, but I cried. Months later, articles about her still came in the newspaper. There was one that held a line that truly touched me more than most else. The articl said that that gril had said "I'm weeping. But I'm free."

This said two things to me. She missed her mother, she loved her mother. I was relieved to know that her mother's love was not unrequitted but this alos told me that no matter how much guilt that girl felt she did not regret what she had done. She had no regret. This pained me. I realize dthen that I still cared about her, though I never should have expected differently. I love my friends and love is not soemthing that can be turned on and off. I wish I could have helped her but it was beyond me, I know this now. Still it pained me to see her throw her life away and her loving mother's too.

"I'm weeping. But I'm free." No, no you are not.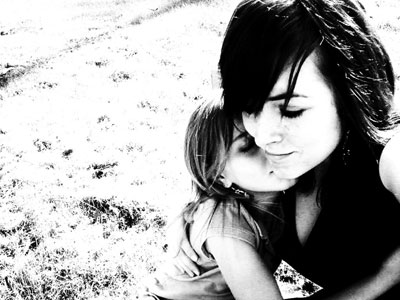 © Anna K., Portland, OR