For my "brother" Vaughn,
December 22, 2009
You are one absolutely incredible individual. You have a heart of gold and a personality many would kill to have. I wish you could see just how many lives you have brightened and how many hearts you have touched. The beauty within you is amazing, Vaughn. You hold something inside of you that few people have; happiness. When you walk into a room, no matter how upset or angry anyone is, you seem to fix it in a blink of an eye. You have life at your finger tips and I know you're ready to grasp it.

If you look back about 3 years, you can see the difference in all of us, but the two of us especially. We were both somewhat quiet and scared out of our minds, but then we met each other. And look at us now. You can't get us to shut up! Ha-ha! We blossomed from young, quiet children into outgoing young adults. It's crazy to see the people around us, always fussing and fighting over the smallest things. And it's funny to hear all of their comments; "Are you two dating?" or "Why are you two always together?", but the funniest thing is that they are so unaware of the word "love". Love doesn't have to mean dating or marriage or anything along the lines of that. You and I both know that. To us, it means everything and anything, but in our situation, I think the best way to put it is "soul mates". When I say that, I don't mean that we belong together, I mean that our souls are so very similar and we both long for the same things so we connect. They fit together like a puzzle. Life became so easy when we figured out that our pieces fit.

I would trust you with anything and I do. In all honesty, we might as well be brother and sister. We share everything and we feed off of each other's energy. I have absolutely no idea what I would do without you, Vaughn. You are just the kind of person I need in my life and I am very lucky to have you. I thank God for you every day of my life. Thank you sweetheart, for everything you do for me and I hope your birthday is the happiest one yet. =) I love you.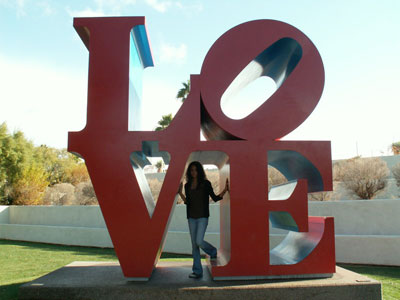 © Shannon E., Glendale, AZ