That One That I Shouldn't Have Let Go
July 23, 2010
"She's controlling you, she's stunting your future and making you a zombie. You need to step up and grow some balls and tell her off or something"

Those are the words of my stressed out mother. Of those words are referring to my now 5 ½ month pregnant girlfriend. All of this could have changed only a year or so ago.

I was dating the now pregnant girl once before, the same words coming around about being controlled and growing a pair. It doesn't get old.

I went to band camp and I kissed another girl. The pregnant girlfriend and I broke apart after she sought that I was a cheating whore and a terrible person for pursuing the one short, blonde headed masterpiece that I'd been chasing ever before she came around.

This blonde, not just any short, bright haired, tall cheek-boned, slender, small, girl. But one that I thought about every day. I made little stories on my Myspace blog thing about her, later which I dispatched. But in more cases than none, I fell in love with this girl. Being a grade ahead of her, and thinking as though I was one step ahead of every meathead that tailed her oh-so-amazing wake.

Yeah. That impressive.

Or so I thought.

Later in this story, this blonde and I had sex. [continue to mock my ignorance], and we both decided that we should be a couple. Ignorance aside I did some unnamable activities with another individual a few days before the hook up. Later which the blonde found out about. So a 5-day relationship was disposed of on the spot.

I found refuge in my ex [now pregnant] girlfriend. She [as always] had a nack for picking me up from the dirt, and from the ashes of the fires that I spark inside myself. And I found myself falling back in love with my now pregnant girlfriend. After this event, I was requested a phone call with this 'blonde'.

"I did some thinking on my time away."

Those are the words that are forever etched into my ears. They echo in my sleep and they will haunt me for the rest of eternity. For after that, you can all assume what happened since then.

The last half of senior year, finding of pregnancy, secrecy, admittance, and humiliation.

I didn't care of what the blonde had to say to me that day. But now I wonder, and I wish that I could go back and figure out what she was trying to say.

Ignorance is not bliss. Ignorance is a lifetime of struggle, pain, and heartbreak.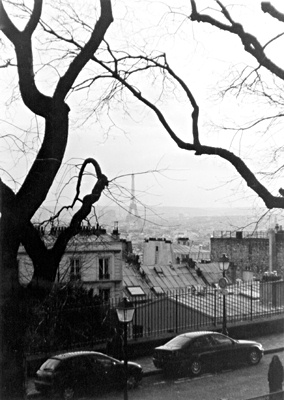 © Lena K., Marblehead, MA