The Young Soldier
February 14, 2011
If I could spend a day with anyone at any point in time, I would spend the day with myself on my thirteenth birthday in the East Side of San Jose California. I would prepare my younger self for the dangers to come. May 4th 2007 I didn't have a family party or even a cake like most people. I was only given twenty dollars and told to be home before night fall. There was a long street named Norwood and this is where I will meet my younger self.

As I walk down Norwood I see a young boy on the side walk with something menacing to his demeanor. He has slicked back hair and a white shirt tucked into his ironed black dickies. His head is held as high as a skyscraper and he walks in the middle of the sidewalk. He leaves no room to walk past him on the sidewalk without bumping into him.

As I walk past him, I extend my shoulder purposely to bump into his. He does the same. My shoulder bumps the skinny thirteen year old boy off the sidewalk into the open street. His eyes flare up and he throws two quick punches. I calmly step back dodging his punches making them seem slow. He takes a step forward and hits me in my gut. Surprisingly it doesn't hurt! My younger self didn't yet have the speed and strength I have obtained over the years. I let him swing a few more times then I throw and land a right jab square in his nose. Blood trickles down his nose as he steps back.

Then suddenly the boy erupts in anger cursing as he takes out a butterfly knife and twirls it back and forth. Without thinking he lunges the knife at me like a rookie. His bad form makes it an easy attack to dodge, countering with a right hook crossed my mind but I felt bad for him. Angry that he missed the boy backs up thinking how to attack me next.

Then suddenly I launch my foot upward kicking the knife out of his hands. ''Ping, Ping, Ping'', goes the knife as it bounces off the sidewalk into a gutter.

The boy holds his hand in pain and looked at me in my eyes as if he never expected me to kick the knife out of his hands.

Then I warn, '' don't be so hasty to fight an opponent you don't fully understand. We are not enemies.''

I extend my hand; the boy shakes my hand,'' Danny from the East Side!''


I reply,'' Nice to meet you, my name's Danny from the East Side too. I was just like you once but as time changes your tactics must as well. If you don't comprehend your own strength how do you expect to overpower someone? You need to learn dying is easy. You're not invincible because you're not afraid of death.''

The boy looks into my eyes as if he were listening closely. In his eyes I see no fear. I have never seen someone so focused on not showing fear.

The boy asks,'' How do I become invincible?''

''It's simple you don't. There will always be someone stronger then you, but that is no excuse for being weak. You must live your life preparing for enemies that are stronger. Also when you walk these streets discard all emotions especially anger. There is no fear in you but you have too much anger. Anger clouds your judgment. Without good judgment you can't reason."

''How do I prepare for my enemies?" he questions.

''By building your mind and body in unison, you are a temple and your temple must be fortified. If your mind is strong but your body is weak you will be overpowered. If your body is strong but your mind is weak you will be outsmarted. So study in every subject you can and do every exercise you know of.''
The boy was nodding his head agreeing with everything.

Then he says,'' Alright bro I'm going to start walking home it's starting to get dark, but gracias for everything.''

I reply, '' No, thank you for listening to me. And remember if you don't live by the sword then you die by the sword.''

We shake hands and the young soldier walks away into the sunset.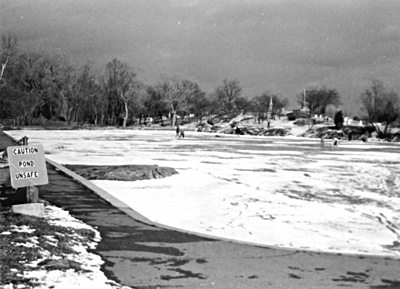 © Caitlyn O., Marblehead, MA