The Cross
March 20, 2011
I am confused. I am depressed. I am overwhelmed. My soul is burdened with problems. I am tired of my "perfect Christian" act. I want physical friends who love me for who I am. I don't consider myself beautiful. I feel quite ordinary. I have problems with my body that might be medical or might just be weird. To add to the laundry list, I feel like I'm at a spiritual stand-still--not moving forwards or backwards. If just is what it is. I have people problems. I am everyone's unofficial shrink but I can't reveal any of my problems to others. I want to put the past behind me, but certain people bring dirty laundry to mind. I fear we will never become friends and let go of the past.
I am obviously being lied to.
But then I go to my youth group. We hold service in the sanctuary of all places. We all sit on the floor and sing songs about God being greater than our situation and how wonderful and matchless He is. I then look up at the empty cross above the altar.
Memories of how Christ has changed me and how much He loves me come to mind. I begin to cry, praising God for His goodness towards wretched me.
A couple of people pray for me. They comfort me and remind me that I do have friends who love me for myself. While praying for me, one girl reminds me that I am beautiful in God's eyes and He made me perfectly.
I begin to weep and laugh--revelation always does that to me.
I left with the knowledge that Christ is all I need, but He also gave me others who will love and care for me no matter what. How awesome that He would take time out of His day to show unimportant me that He loves me enough to satisfy my needs and desires.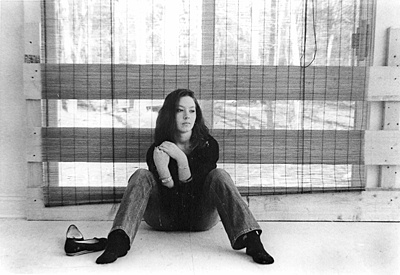 © Crystal F., Marshfield, MA