Why??
June 28, 2011
I was only 9 when it happened. I couldn't, I wouldn't understand it until I was much older. I am now almost 15 now and it is still hard to understand.
6 years ago my mom was diagnosed with multiple sclerosis. Ever since, I have had to take up many more responsibilities than I had ever had before. It has been so hard; I can't explain it in words.
For those who do not know what Multiple Sclerosis is, it is a very bad disease that affects the nerves. It can make the simplest things hurt, and it normally never gets better. It gets worse. Imagine taking a shot every other day for the rest of your life. And you know that if you don't, you will get worse and worse and eventually your whole body could shut down.
Sometimes I fear for myself. I always wonder if someday I will get MS too. Of course I have a chance of getting it because she is my mom. But I don't worry about myself much.
You know I remember the 6 days like it was yesterday. Not only did my mom have MS, but she had spine tumors that had to be removed. I was with my grandparents. For a few days I stayed strong. It was that 4th day. We went too cracker-barrel. That was when it all hit me. I started to cry, and cry and cry. I couldn't stop. Now I ask myself, why? Why did it have to happen to her? Why my family?
My mom is currently holding in there, and each and every year we go to the MS walk. We raise money to find a cure. And you know, as I write this, I am really just understanding everything. I am back on that 4th day 6 years ago when my mom was in the hospital and I am with my grandparents. There is nothing worse than reliving one of the worst days of your life.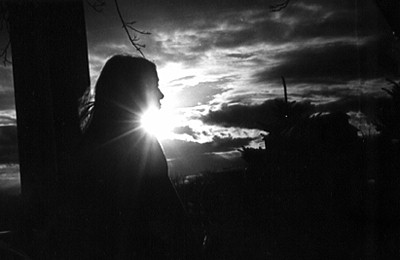 © Elizabeth G., Marblehead, MA