Concrete Water
July 20, 2011
A mass of white surrounds me when I land on the hard surface. I slowly drift downward, the dark depths beneath me. I am jerked upward towards the bright sky. Air surrounds me, yet water runs over my face in streams. The stinging liquid attacks my eyes and coats my tongue with its harsh flavor. It's wiped away by a dripping appendage. Looking around, I see an equally drenched girl, laughing and pushing thick strands of blonde hair off her face. Waves push us as we swim through the choppy water, finally reaching the long rope stretched across the uneven expanse. Wrapping our fingers around the rough braid, we bob while the boat slowly turns around. We kick the last few feet and look up at the red and yellow monstrosity. Reaching for the black hand-holds, we attempt to pull ourselves out of the depths, flipping the beast on our way up. Dropping back into the lake, we turn the inflatable contraption over. Trying once again, we manage to slip and slide onto the slick surface.

Collapsing, we grab onto a few of the many loops of sopping material. With a thumb's up, we slowly turn, and then the taut rope jerks. We cling to the thin strips of fabric as the engine roars and pulls us away. Each wave sends us a mile into the air as the water is thrown into disarray. Droplets fall from my nose and eyelashes as I turn to the figure beside me. I catch her eye and we slowly move to the back of the thrashing monster. Our toes skid along the concrete water, and we pull ourselves up, slowly, carefully. Searching for footing on the oil slick beneath us, we cling for our lives. All eyes are on us as we attempt to stand on the impossible. Success!
Or not…Just as we settle into a rhythm of bounces and jerks, a swell the size of a yacht looms ahead. A scream rings through the air as the wall of water collapses over me, sending me flying through the soaking mist. Time slows as I lay on my back, hanging in the air. Then I come crashing back down to reality into the shattering surface beneath me. The world explodes as I am dragged under the maelstrom. I pop back to towards the sky, coughing and sputtering. Laughter rings through the air as I, and my cousin, ready for another crazy ride on Mark Twain Lake.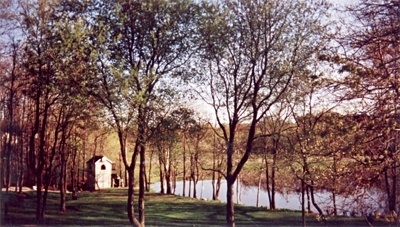 © Elizabeth M., Highland Village, TX