Seven Long Years
July 26, 2011
I remember the first time I stepped into the show ring with a horse at the end of the lead. I hated what I was doing; all I wanted was to replace the halter with a bridle and ride. But, I did my best, because I wanted my parents and siblings to be proud of me. I earned Reserve Champion in the Junior Division of Fitting and Showing. I didn't want to go back to the arena for the finals of Fitting and Showing, and it took a LOT of convincing on my mom's part to get me to do it.

Now, seven long, hard years later, I stepped into the show ring with a new halter, a new horse, and a whole new outlook on Fitting and Showing: I love it! However, my heart was pounding in my throat as I repeated the pattern in my head. Start at Cone A. Walk to Cone B. 360 turn. Trot to Cone C. Set up for inspection. Back 4 steps. 270 turn. Walk to line. Terrified of making a mistake, I watched as one of my best friends led her horse in ahead of me. Finally, my turn! I plastered my very best showman smile on my face and went out looking confident, feeling terrified. I was set at Cone A. After receiving acknowledgement from the judge, I walked to Cone B. I turned my 360. It wasn't the worst turn my horse had ever done, but it wasn't the best. I trotted to Cone C and set up for inspection. After a full use of the quarter system, the judge cued for me to finish the pattern. I turned to my horse, backed as briskly as I knew possible, and executed my 270 turn. Then, I was at a crossroad: walk straight to the ring steward, or walk straight to the line? I walked a crooked line till I decided to walk to the ring steward, and she instructed my to walk to line. For the next ten minutes, I adjusted my horse's feet from time to time, but never stopped staring at the judge with that cheek-busting showman smile. The last contestant to enter the arena was the contestant who has beaten me at Fitting and Showing for years: number 145. My number was 117. Oh, how I wanted to beat her!

I watched 145 closely, hoping to pick up what I'd done wrong; I couldn't find anything, except my crooked line. Finally, the judge turned her placing into the announcing booth.

"You can all relax now," the judge called. Irrationally so, even after the scorecards are in, I find it impossible to stop showing once I'm in the ring. Since I stepped into the ring seven years ago, my mom's always told me: Do not stop showing until you leave the arena! So I didn't stop showing. The judge started with my best friend, the one who'd gone ahead of me, number 102. I don't know what the judge told her, but I was next. "Great job!" she said. "Just work on that pivot; other than that, you did an excellent job showing your horse."

"Thank you," I replied. Five minutes more of working the judge, even thought the scorecards were in.

"With a white ribbon, contestant number 123!" the announcer called.

Instantly, terror leapt into my throat. True, my number was 117, but what if I'd made the same mistake 123 had? What then?

"With a red ribbon, contestant number 102!"

Another dose of fright. What had my friend done? Had I done it?

"With a blue ribbon, contestant number 127 and 129!"

Really? 127 had gotten a blue when 102 hadn't? How did THAT happen? Oh, well, it was down to me and 145. "Please, please, please say number 145!"

"With a blue ribbon, and your senior class reserve champion, contestant number 117!"

No! No, she'd ALWAYS beaten me! Oh well, I had another chance: the finals. I returned to my trailer and gulped a drink and ate some crackers. Ten minutes later, I was back at the grass next to the arena, working on the turns and keeping my horse moving.

Then, it was time. We were using the Senior pattern. Oh, jeez, I was terrified. Luckily, 145 was going in ahead of me, so I could see any mistakes she made and make sure NOT to make them myself. I didn't notice any.

When I approached the judge, she flipped a bit of my horse's mane to the side. Well, I've dealt with that with steers for seven years. But horses? I had no idea what to do. When I moved back to the left side of my horse, I fixed my horse's mane. Back in the line, it was all I could do not to hyperventilate.

"As your Reserve Overall champion, contestant number 149!"

Oh, no! 145 surely, surely beat me AGAIN!

"And as your Overall Grand Champion in Fitting and Showing, and returning in September to the Round Robin, contestant number 117!"

YES! YES! How? I don't know! Who cares? I beat 145! I hadn't thought I could smile bigger, but I DID, a genuine, face cracking smile. I was going to the Round Robin, what I'd been working for since that first time I stepped into the show ring when I was 8!

It won't be easy, but I think I can win the Round Robin. I'll have to learn to show pigs, sheep, and goats, and also show a steer and my horse. Ever since my brother won the Round Robin, I've wanted in. I've worked harder than I knew I COULD work, and it all paid off!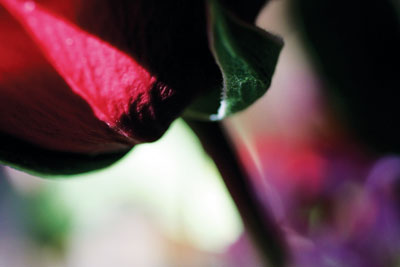 © Monica L., St. George, UT