The Day I Said Goodbye....Forever
October 8, 2011
A gentle knock at the door told me immediately that something just was not right. "Hello?" the man dressed in blue said to me as he looked up from a few stairs down. I stood there in a state of shock and confusion not knowing what to say. I stuttered for a moment and then managed to put a few words together and form a sentence. "Dad," I screamed as I shook him awake. "The police are here." He jumped from his bed and raced behind the man down the stairs. "What is this about?" my father asked him as he was pulling a shirt over his head. "It's about Duane." I heard the man say in a hushed tone. I closed my eyes and held my breath because I knew my whole world was over at that single moment.

My grandfather was everything I could have asked to be. He was courageous, brave, hilarious, frugal, and full of self-confidence. He was born and raised in Muscatine, Iowa and eventually moved to Leavenworth. He attended school until ninth grade, but left school to get a job and help his mother. He was a part of the United States Army and spent 40 years of his life painting, sandblasting, and restoring watertowers all over this country. After marrying my grandmother and taking on two of her children from a prior marriage, he then wanted a daughter of his own. My mother was born in April of 1976 and my grandfather was a very happy man.

When my mother was 19, she had me. No one was happy with the circumstances, but my grandfather warmed up to the idea very quickly. While my mother worked, I stayed with my grandparents and formed a very close-knit relationship with them. My grandpa taught me how to hold a pencil "the right way", ride a bike, and push myself to be all that I can be. He told me that it was okay to be myself and that I didn't have to color inside the lines. My "Paw-Paw" wasn't the coloring-inside-the-lines type of man. I spent hours every night with him playing restaurant or hangman and making tents out of blanket on the kitchen floor. He taught me about life, love, and that things may not be perfect, but it will always be okay. He made me realize who I am. He was the cause of my self discovery.

Since my grandpa had worked on watertowers for most of his life, he was constantly on the road. He would be away from home for six or seven months and would only come back for a short amount of time. He pushed himself everyday and gave up a lot to provide for his family. He eventually retired and spent his days at home, but he never stopped going. He was always on the move, whether it be to "Homer's Drive-Thru" to shoot the breeze with his buddies or to "Gronis' Hardware" to get a part for something. He never spent a lot of time sitting around and there was always a side project. He had to keep himself busy and had to be doing something with his hands. To him, days without chaos and clutter just weren't days worth having.

After what felt like a lifetime of waiting anxiously, my father walked up the stairs and opened the door. "Katie," he said in a calm voice as he sat on my bed. "I need you to stay here. Okay?" "Why?" I asked angrily. "What's going on?" My dad looked at me for a long moment while his eyes filled up with tears. "Katie, Paw has been in an accident," he said slowly. "And he passed away." Every ounce of life I had inside of me was drained. My knees locked underneath me and I fell to the ground. I opened my mouth to say something, but all that came out was a terrible, gut-wrenching scream. I was lost and empty. I was no longer a whole human being. Without him, I was simply half of what I should be.

I sat there for a long while and pondered what was going on. Nothing seemed real. I almost felt like I was in an alternate universe where everything was upside-down and backwards. I finally got up, walked down the stairs, opened my grandpa's closet and pulled out one of his favorite shirts. I snuggled it close to my face and let the rich, thick smell of him engulf my nose. I slowly sauntered my way back up the stairs and sat back down. That is where I sat for the next few days without moving. There simply wasn't a reason to do so.

After a few days of silence and mourning, I got up. I stood up and brushed off all the pain and wiped away the puddles of tears. I spent the rest of my time with my mother. We made a thousand phone calls, rummaged through piles of mail, and began to try and decipher some of the things he left behind. We became a well-oiled machine, feeding off of each other's energy and fuel. While I covered my pain, I was secretly withering away on the inside wondering why this was happening. I was living out my worst nightmare.

Things didn't get any easier. Going shopping is great, but not for a funeral. Not to mention, everything I did reminded me of him. When someone would call from downstairs, his name would pop up on the caller i.d. and my heart would skip a beat. While we made dinner, we would accidently make an extra plate for him. To top things off, my grandpa left behind one heck of a mess. He may have kept things reasonably organized, but sorting through 75 years of a man's life was never expected to be easy. It may have been difficult and upsetting, but it was also one of the most interesting experiences of my life. I learned so much about him even after he had left this Earth.

The day had finally come when I had to face the things I didn't want to. I had to stand in a room and greet every person that had ever come in contact with my grandpa and hear about how great of a man he was. I had to shake each person's hand and have them tell me how very sorry they are, though I know that some of them never even began to understand the type of person he was. After a long six hours of standing and talking and sitting and thanking, it was just the family. We all sat in that room and talked about him like he was still there. It was almost like he was sitting next to us just joining in on all of it. The funeral home owner came into the main room and told us that it was time for us to say our goodbyes and we would continue with the burial the next day.

As we all lined up, I was at the end. I watched everbody bend down and look at my grandfather's lifeless body and tell him goodbye. I stared at each one of my family members as they turned away from the casket with tears streaming from the corners of their eyes. It was the end of line and it was my turn. I step toward him and gazed at him for a moment. I felt like a young child who didn't understand what the word "no" meant. I touched my hand to his and felt his cold and clammy skin, instead of the warmth that I was so used to. I whispered to him softly and said, "I promise I'll make you proud Paw-Paw. I will never let you down. I love you." I blew him a kiss and stood up. I waited in that room until the casket was closed and locked forever. That was the last time I would ever see him again, the last time I would touch his hand, and the last time I would ever have him. He was gone.

My grandpa was everything to me. He was my best friend, my role model, and my heart and soul. He told it like it was, thought highly of him, and would do anything for the people he cared about. As my mother would say, he may have dressed like a pauper who had nothing, but he truly had a heart of gold. Every night before I fall asleep, I whisper to him that I love him and hope to God that he can hear me. Every moment that I am smiling is because I know that if he was standing right next to me, he would be proudest man in the world. Everything I do, I think of him and I will never break my promise. I will do all that I can to make him proud. And one day, I will see him up there in heaven smiling as big as he can and as happy as can be. And I'll be smiling right back at him, ready to start all over again.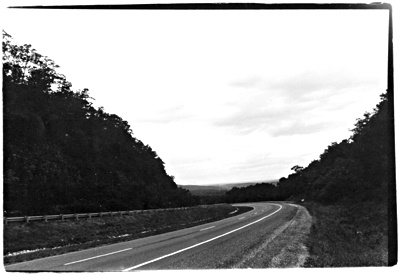 © Courtney R., Great Falls, VA