The Sickest Girl
May 24, 2012
I don't know why people have that saying about sticks and stones. Words can hurt more than anything. Once they're said out loud, they can get stuck in your mind and follow you wherever you go, like ghosts in the daylight. It's terrible. A teacher once criticized my behavior in class, and I ended up feeling upset for the rest of the day. I can't imagine how people can put up with worse.
I knew this girl at my old school, in China. I never learned her name. She didn't stand out much, but there was still something "off" about her. She never liked the books that the other kids enjoyed, and was painfully oblivious about popular TV shows. Still, there was absolutely nothing wrong with her that warranted her treatment.
For some reason, my classmates found it fun to pick on her. It was strange. It never really registered with me, how she might have felt at the time. She was just a girl who was getting picked on, and it became normal to hear somebody make a crack about her while we walked down the school hallways. Nobody ever really spoke up about it, and though I was never a perpetrator, I didn't speak up about it, either. I ignored the teasing that followed her around the school, and I stayed away from gossip. She never seemed to mind too much, but I knew that it annoyed her whenever someone laughed at her or whispered behind her back.
When I asked one of my friends why they were being so mean, she wrinkled her nose and simply said, "She's a loser."
So what are you, a winner? I wanted to bite back. What exactly have you won?
I kept myself silent, though. I didn't like to cause wars.
--
When I tell people that I've lived in China before, their usual response is surprise and curiosity. One time, though, one of my friends was actually more interested in my experiences than in my travels.
"Really?! That's so cool! You must have learned so much!" I did learn a lot. But he was wrong in assuming it was because I'd lived in China. Being teased wasn't exclusive to my school alone, and I knew that. I also knew that it wasn't fair for that girl to be bullied. The entire world faces discrimination and bullying every day. Living in China gave me a pretty widespread perspective of what was currently happening. That girl did nothing wrong, and she was still ostracized by my classmates. What other ugly examples could there be?
Right now, I am so glad that she didn't let it bother her. Other kids aren't so lucky. When I moved back to the U.S., I still found teasing in middle school hallways. My little brother was even a victim of it. Fortunately, I was a bit wiser now, and ready to help. I just wish I had been wiser in China.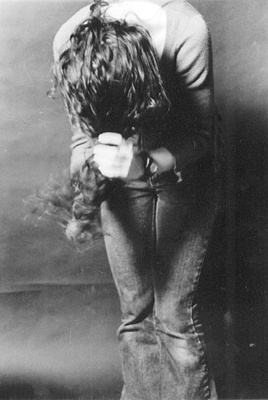 © Cerys W., Marblehead, MA