Not Quite Hollow-Hearted
May 7, 2013
May 7, 2013
"DICVOCE LETTER," the file reads. He doesn't even care enough to spell it right. Will I change the words?

I don't have a computer of my own. I shared one with my family till the day we split up. My dad still loved her then. They said it would all work out. They said nothing would change. They said divorce wasn't going to happen. Dad bought Mom a new computer for Christmas. It has lived on the desk at home since then, to be shared equally among the three of us who are left. My mom is self-employed and is always making posters, checking her email, or practicing her dance routine. I can't take too much time from her as my grandparents can't pay for everything; we need every cent she makes. My little sister comes next. She is always drawing or working on some 4th grade project or another. Why I see these things as less important than my grades is ambiguous. I try not to be impatient to use Dad's last physical gift to our household.

Returning to his small apartment across town, I know that he has given us much more than just a computer – It's just sometimes hard to give him the credit. He has given us so much more, but so much of it he took away the day he moved out. My mom no longer tells me to ask my dad when she doesn't know the answer to a question. How long have I sat here undecided, waiting, wishing they would agree? How long have I tried to see what pulled them apart? It doesn't matter now. I hold myself together, but it wasn't a violent separation…not like some. I worked to see what came between them, all the while wondering if I really want to know.

At Dad's apartment, even more timesharing is involved if I want to finish my homework. He is a teacher, and his only computer belongs to the school where he works. I try not to snoop in his files. I try to stick to my essays, research papers, and geometry, but he makes it so hard. When I get the computer, documents are always open to tell me everything that I don't want to know. We each have our own accounts and our own passwords, but there is only one desktop. I'm no more of a technology person than the average high-schooler and I have no way to not see his desktop. His files. His life. Where is the line amongst these mixed up files with various ownerships?

I open his laptop to start on my latest assignment for English. The cursor spins lazily; will my desktop ever load? I open Microsoft Word. The clipboard on the side of the control panel pops up with yet another reminder of my "better-off-than-most-kids-whose-parents-are-divorced family" (as one of my friends once told me in what she considered a consoling voice).

The cursor blinked on a blank page. To the left was a list of files last opened. My eyes darted back and forth. "Catcher in the Rye, a book high on the list of banned books in America…" That was not a good way to start an essay. I could not focus. In big letters in the side panel a file was labeled "DICVOCE LETTER." "Holden Caulfield, a spoiled and unhappy American teenager…" I trailed off, distracted. My focus broken, I clicked on the file. My glance was quick, but it was enough to make me wish I hadn't looked.
Their marriage was a success for many years. Long enough, that is, to bring me up happily until the age of 11. The day I dragged my feet on the ground, asked my new best friend if she could keep a secret, and told her that my dad had moved out is still clear in my mind. They told me a week before my 12th birthday. Though he was still in my life significantly, my dad was gone within a day. I went to his closet for days afterwards, watching till the finally hangers hung empty and all his clothes had migrated to a new closet on the other side of the city. I slowly confided in my friends then, until I almost didn't care who knew. Almost. Though three full years have passed, I have a hard time when people ask me if my dad is dating the lady in after-school care. My answer is always honest, "Yes," but that doesn't mean that it's okay with me. Somehow seeing that file in the laptop is a trigger for my emotion. I wonder how he can be so careless to spell DIVORCE wrong. I wonder if I can bringmyselff to change the name. I want to hitmyselff because I know I will never change the file name; it will always mean the same thing in my heart.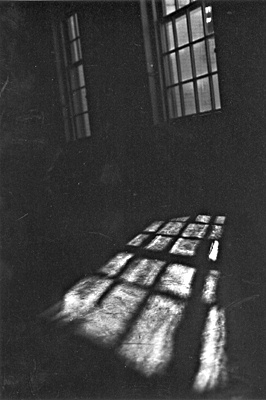 © Mary A., Fullerton, CA