Is This Shock?
June 14, 2013
I'm honestly starting to think I'm in shock.

I mean, how are you supposed to react when one of your friends you've been close to for 3 years suddenly turns out to be a lesbian?

Since she told me, I've been in a daze. I feel like I've been dreaming.

This is all a dream right? She's not having a pool party tomorrow and then going on a date with her girlfriend afterwards, is she?

I keep thinking, "She's not actually gay, is she? I just made that up, right?"

And then I come back to reality, and she does actually have a girlfriend.

I'm just shocked.

I have nothing against lesbians or gay men, but it's just not something you would expect.

I feel like I'm acting like a mother. I feel like I'm just completely over-reacting about this, though I haven't said anything to her or about her being a lesbian; I just accepted it and left her alone.

But I still feel like I'm in shock.

It's one of the only things I can think about right now.

I almost feel like she just stabbed me in the back.

Or in the heart.

Because I didn't know this before.

And it's starting to seem like a few people knew for a little while before I found out.

I never suspected this one friend to be a lesbian.

It just didn't occur to me that it's possible that some of my friends may be, in fact, lesbians.

I'm honestly starting to think I'm in shock.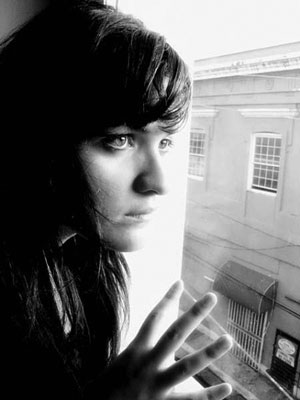 © Eveliz V., Bayamon, Puerto Rico