The Coming Winter
November 3, 2013
There are so many leaves on the ground today.

Seeing as autumn has come along, so has its tired breeze. I sit to watch it shake the branches gently, almost like a parent in the morning with their child, begging, "Wake up sleepy head, time to start the day". It rocks them back and forth slowly and kindly.

I have seen how quickly these leaves fall, not an ultimate drop, but a quiet fly. They do not dive or cut through the air like arrowheads. Instead they take time to float with the wind's soft touch, that cradles them for a few moments before a pillow of grass greets them below.

But after this fall, what is left of the leaves besides being raked away along neighborhood sidewalks? For, they've had their time in the spring to green and watch those garden-roses bloom, birds sing, and grasses sprout as always. The leaves felt summer's touch. They've lived the blissful days and chill-filled nights with summer at their side. Her rays kissed their pale skins and the heat bloomed in their cheeks, just in time for autumn to flaunt the blush to the world. Now, here they fall to the ground.

There is nothing left but the cold bite of winter to look forward to. The ice will freeze them above paling grass in a sharp, barren casket of white. That remains for the leaves, a world without color, so different from the familiar autumn gold.

I hope they've enjoyed their view of the lilies in the spring, and thrived in summer's generous glow. I hope the float down was light and easy in the fall, and I hope they enjoyed their time before this coming winter.

Someday I will do all of these things too. I'm going to grow with the trees and the leaves and thrive in the sun that shines on us both, all before my winter comes.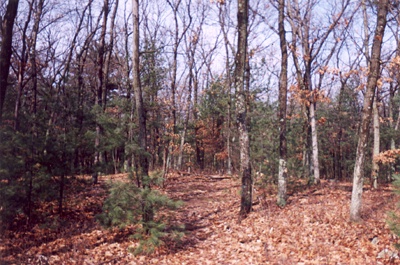 © Todd C., Wilmington, MA