Funny How Part 4
January 8, 2014
So you guys seem to enjoy my sort of blog I started on here. Keep in mind that everything I tell you isa 100% true and I tell you every part of the story.

So we just got back from Christmas break, how was it? I hope you guys had fun. Me? Not so much. Starting out I was just happy to get out of school away from all the drama, but it didn't work too well for me. All the way up to Christmas everything was great, my family and I had a great christmas. On Christmas night my Mom told me I could have a New Year's Party so I raced to invite a bunch of people. Obviously there wouldn't be drinking, you would know why if you read Funny How Part 1. Those of you who haven't then I was forced at a young age to drink by my own MOTHER. While inviting people I invited my soon to be ex friend Rachel. She replied with, "Have you ever drank?"

Me: Yeah
Her: I did for the first time last night. (keep in mind she is a FRESHMAN)
Me: You didn't like it though right?
Her: Well yeah I did until I threw up all night.
Me: That's cool.
Her: So I don't think I will be able to go to your party.
Me: Why not?
Her: NEW YEAR'S EVE? Come on, no alcohol?

I proceded to tell her how dumb she is and she has only done it once and it's really bad for her. I got to the point where I was cussing and extremely angry. Later that night after I told her not to talk to me anymore I got texts from two different people cussing me out because they don't want to get caught for giving her the stuff.

On the brightest side ever his name is Chase. This may sound dumb, but we met on this app called MeetMe. I sent him a message not thinking it would go anywhere, but we live in the same area and plan to meet soon. We both work at the same restaurant chain just in different areas. ? He is so nice, funny, smart, and creative. Best of all, no pressure. He respects me. That's a first.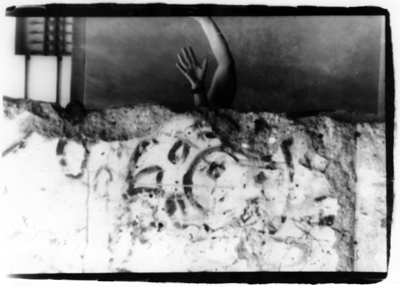 © Yara K., Bethesda, MD