Chapped Lips
April 16, 2014
I've had them my entire life and let me tell you, they are the worst. There's no gloss, no cream, no anything that can stop me from having them. Ever since I was a little girl, my Daddy would crinkle his brow and cry why do you tear your lips so, my bunny rabbit, as my mother slathered lip gloss on me.

Oddly enough, that didn't help.

My lips are rogues that dry up, crack, bleed and split. The splitting is the most painful. I wake up, look in the mirror and there's a huge honking line down my bottom lip. Smiling is painful and don't even ask about laughing.

They've also always been bigger than all my friends. Now, I've learned to embrace all different lip sizes…but mine is the best.

Anyone in my immediate family can tell you that I was always a thirsty child. And they wonder why I carry a water bottle everywhere.

I'm starting to think that there's a direct relationship involved with hydration and chapped lips. But you can never be too sure.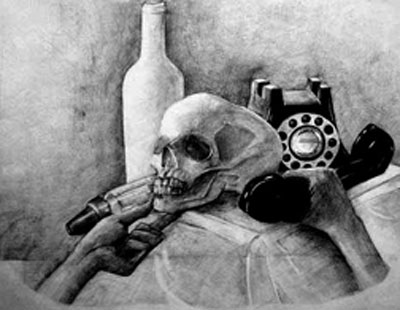 © Xiao H., Naperville, IL