Him, Me, and that Hug
September 25, 2014

 It was the last day of school. And all throughout the day, I've noticed everybody's waiting to hear that bell go off, for summer to start. But we still had one more class period to go through. And it just so happened that those forty-five minutes can leave one memory I can't get off mind
 I was in the theatre, when my teacher decided that we were just going to play in the gym. Just when we got there, I saw him.  Just the sight of his perfect hair and dreamy smile made me freeze for a second .But of course I didn't want to act weird in front of him so I tried to act "natural".
 My teacher was sitting next to me on the flimsy bleachers, when I saw him trying to get her attention. He wanted to make his basketball shots for her, but she was talking to somebody else. Then, he pointed at me. He wanted me to watch him play and I did. I saw him make the net and smile, but when he missed he would look at me to see I was still watching. It was cute looking at his smile when did make it, but it only reminded me that we're "just friends"
 A little before that bell was going to ring, I saw him out of the corner of my eye leave the gym. Seeing him leave, I thought I should go too, because of how crowed it was going to be, so I left. Right out the door, I saw that he stopped to get something out of his lime-green backpack. Then he looked up and we both made eye contact. I quietly said bye, knowing it would be the last time Ill see him for months. But then out of nowhere, he asked "Did you still want that hug even though I'm sweaty?" I didn't know how to say 'Yes! I've been waiting all year for you to ask me that' in a normal way', so I just replied "sure". He put his things down and so did I, then he opened his arms wide and I just filled in the empty space. At that moment, I felt as if both our bodies were meant for each other. Like two puzzle pieces fitting together or like peanut butter and jelly. Just perfect.
I knew as I let go of his body that, that hug would be the number one thing I would remember of that year. And man was that good memory.
 It's now been a couple of months after that incident, and I've been thinking about him even more. How I just wish we could become one again. But now, I could tell he's moved on. He's dating this girl. Sure she's prettier, has a perfect body, and has those hazel eyes, it's just I wish. I just wish, he would thought more of that hug. Just how I did.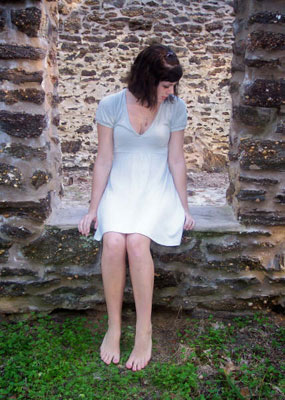 © Katie S., Vineland, NJ