Homecoming
MAG
It was the thrilling week in the fall all students look forward to: Homecoming. Everyone was excited about spirit days, the bonfire, the big game, and the legendary Homecoming dance. Usually Homecoming isn't a big deal to me, but this year was going to be one I'd remember.

The week passed with lots of fun, including galloping cowboys, super nerds, and waves of purple and gold. As the week drew to a close, the dance grew nearer. At first I hadn't planned on going, but I was persuaded by some girlfriends to join in their festivities. I rummaged through my closet for a last-minute outfit and, albeit reluctantly, arrived at my friend's house. I was greeted by my beautiful friends with shining smiles; how could they not have dates? We loaded into the car and set off for a Lebanese restaurant.

The atmosphere in the restaurant was cozy and romantic; though none of us had dates, it was still a pleasant place for dinner. The food was marvelous, with an array of flavors ranging from smooth hummus and warm pita bread to lemony rice and zesty cilantro fries. We split the bill and continued to the dance.

The crisp late September air was buzzing with anticipation. We entered the school gym with its pulsing music and flashing lights. I wasn't (and still am not) much of a dancer, but I did my best and had fun at the same time. Loads of people crowded in the gym, making the temperature rise. On several occasions, my friends and I took breaks in the lobby to cool down.

Eventually, the dance was coming to a close. The final song began - a slow song. I thought, Okay. The dance is over. It's time to go home. Then, unexpectedly, I felt a soft tap on my arm. It was a guy I recognized from our cross-country team. I barely knew him, but here he was asking me to dance. I obliged.

It was an inspiring experience since it was the first time someone had asked me to dance. That led to getting to know that guy better, and I eventually asked him to the Sadie Hawkins dance later in the year. He's one of those people who are a joy to know, and I am so happy that this dance brought him into my life.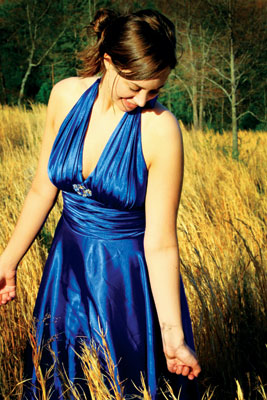 © Anonymous