The Wholehearted Dancer
MAG
This is a way of life. Every year, regional world qualifiers (Oire-achtas) for Irish step dancing are held. There are group dances (ceilis), solos, choreographies, and dramas. We all stay in one hotel, and though we're all competitors, we feel like a big happy family. Gleaming with pride at what we do, with curlers and make-up everywhere, we frantic and bubbly dancers anticipate the day's events. As the community of Irish dance grows, the competition becomes more intense.

As I looked on stage, mentally preparing myself, I watched the girls before me. One of them nailed it: a perfect spring. Both her toes were pointed as if there were a metal arch in her shoes. Her leg was straight in front of her, with the other bent perfectly, like the crease of a folded piece of paper. The dancer's posture was almost perfect. With her back in an exact line, chin up, arms perfectly straight, and hands in fists as tight as a boxer's; she owned the stage. Her presence

established that she had the confidence of a winner.

Looking at my shoes, I knew that I was capable of this too. I was about to prove it. The dances were long, but I pushed and pushed until the last movement. It was so much fun; with all the spins and jumps, my height was limitless. After dancing, the hardest part was over, but the mental obstacle was yet to come.

Now came the most dreaded part of a dancer's career. Callbacks. This nine-letter word can mean the world to some, the beginning or the end. It is up to a panel of three judges. They have the power to name the world champion. They don't play favorites; they pick the most worthy dancer.

We had each finished two rounds, soft shoe and hard shoe. From there, the judges added up scores, using an extremely complicated system. The marks sometimes took an hour to tally. Behind the masks of make-up and smiles, dancers sweat off layers and layers of fear, while questions ran through their minds: what if ... what if ... what if ...

"Quiet in the hall, please. It is time to announce the callbacks for the Under 14 girls.

"In random order, the following competitors should line up side stage." There were 91 girls in my group, all of the top two levels of competition.

"2, 5, 7 ..." My mind blurred, so eager to hear my number. "49, 50, 51, 52 ... "

52? That's me! A strong feeling of accomplishment and satisfaction surged through me. All my hard work had paid off.

Now, there was one last thing ... the set ... one person dancing at a time. (Normally we dance by twos or threes.) Now it was one versus hundreds of judgmental people in the audience.

Of the 40 girls called back in the rotation, I was the last for the set piece. My mind started to play games, and I thought that I would forget part of my two-minute dance. As I got ready, the room became over-packed with people coming for the next competition. Even though I was scared out of my wits, I knew all I had to do was get into my zone and focus. The key was to take it step by step, move by move; jump to the stars and dance on a cloud.

I finished perfectly, and afterward I felt calm and relieved.

When I dance, I forget all the problems in life and feel like I'm on top of the world. This is what I should be doing. It is a unique sport. It is so rewarding when people come up to me and tell me how superb my dancing is.

Irish step dance shaped who I am today. When I was six, "Riverdance" came out and the lead dancer, Jean Butler, really inspired me. I thought that I was amazing when I made up a little jig under the dimmed lamp in the family room. Ever since, I haven't stopped. Even in school, I constantly think about it and do my steps with my hands. I practice two hours every night, and I don't plan to stop anytime soon. Irish step teaches you grace and posture. It is a way to let go and enjoy life. It is a hard life. It is a great life. It's a dancer's life.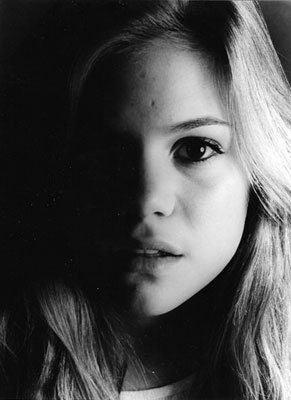 © Anonymous