Me
May 30, 2016
I'm a different person around every person I meet. I don't know if everyone feels this way about themselves, and I don't know if it's normal or if I'm a sociopath but I used to spend a lot of time wondering which me was the real me.
Some people say the real you is who you are around your family. That thought terrifies me. I don't want to be the bipolar disappointment child to throw all the blame at. I don't want to be the holiday ruiner, the ticking time bomb, the wall puncher, the chair thrower. It's me, but it can't be me.
Some say you're your true self with your best friend. I wouldn't mind being a pothead who watches a lot of Netflix but I know that this can't be all there is to me.
I've heard people say the truest you is who you are when you're alone. I'd like to think that's not the case, because I don't like who I am when I'm alone. I don't want to be the me that I'm afraid of.
I'm not sure which of these rings truest to everyone else and frankly I don't even care which one is scientifically proven to be the real me.
I just know that when I'm with you I don't have to try. I don't need to be afraid. I let my mind run freely, I let my mouth run freely, I let my body run freely. I run freely and the only place I ever run into is your arms, outstretched, running freely into mine.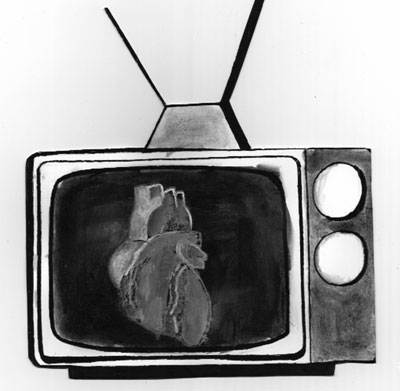 © Brooke S., Indianapolis, IN