My First Crush
April 3, 2018
It was years ago. I was in 3rd Grade. In the beginning of that school year, we had a new student, Noe. The second I saw him, I felt my heart literally drop. *laughs* It did, I swear! As I got to know him better, I fell deeper in love with him. We ended up becoming best friends and hung out a lot. I remember our friends used to tease us, and sing " Noe and DeAngela, sitting in a tree..." Well, you get the idea. One time, there was a talent show for our school and...Yup, you guessed it, he sang a beautiful song. He sang, Just The Way You Are by Bruno Mars.
*sighs dreamily* Good times.
After the talent show, my girlfriends were teasing us, saying that we were so in love, and we were going to get married someday. Sadly, after the school year was over, I moved to Houston, Tx. I recently got in touch with him through my cousin, and he admitted that he did sing that song for me. I'm guessing that the reason he sang it was, because I wasn't exactly happy with my looks. He's really sweet. I'm hoping that after I graduate and move out of my parents' house, I'll visit him. I'll always love him.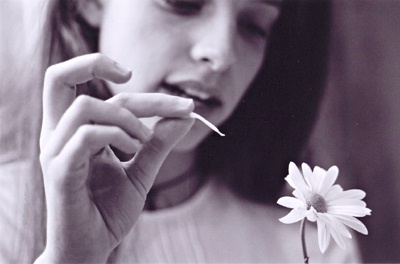 © Emily B., Houston, TX