Why Do I Cheer, You Ask?
January 19, 2011
There I was, standing my correct spot, in the perfect formation. The old, sweaty gym was filled with the entire student body. I was standing with my feet planted firmly on the gym floor, my hands tightly clutched together to try to stop my palms from sweating, and my head bowed down in anticipation for the music to begin. Once I heard the introduction to the routine's remix, my heart felt like it was going to beat through my chest. We started the ripple for the dance and hit it flawlessly. I danced with all my power despite my wary, tight muscles. When I heard the music change songs I sprinted to my next spot. I was counting in my head, moving my body the beat of the song. 5, 6, 7, 8, it was my turn. I stood strait up and bolted forward. My body controlled me as I perfectly landed my round-off, double back handspring to a lay-out.

Completely out of breath, I ran to my position in the ending pyramid. 3, 4, 5, 6, I tossed my flyer into the air, my arm muscles ached but I caught her as if she was a priceless, glass vase. With her life in my hands, I shot her up into an extended scorpion, while the music's final beat played. "Yeah!" the entire cheer team yelled in unison. My mouth throbbed from over-smiling throughout the routine. My bones felt as if they were going to shatter any second. I was completely satisfied with our performance.

That is why I cheer—not to wear some short, little skirt, not to prove to the girls that didn't make the team that I am better than them, but to perform. I thrived off the adrenaline rush I got right before I stepped onto a staged mat at a national completion, or even the smelly gym we practiced in. That is why I cheer.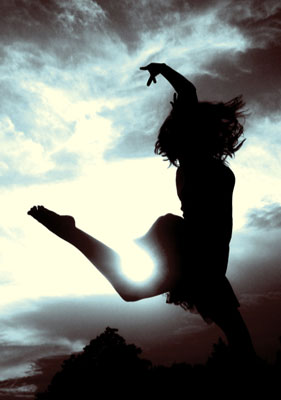 © Martha V., Morton Grove, IL