Life, Bees, and Fried Bramboráky
November 1, 2010
I sat in shock as tears streamed down my round face. My teeth clenched tightly, and with all my might, I tired not to scream. Slowly shifting my eyes to the sky, I watched my attacker fly through the air. Its black and yellow exterior taunted me as it shined in the afternoon sun. Holding back a string of colorful words, I grabbed my now red, puffy arm and whimpered. I always prided myself on the fact that I had never been stung by a bee. Now here I sat on a subway with an arm the size of Cleveland. That was the moment I realized that my trip to Prague was just like life—totally and inexplicably unexpected.

Once off the subway, the sun's warmth engulfed my body as I stepped onto the hard cobblestone street. Though it was a Tuesday afternoon, my body was telling me that, by Pittsburgh standards, I should be dead asleep by now. Strolling down the narrow walkway, I noticed not cars but two majestic Clydesdales striding along the center of the main corridor. My ear took notice to the rise and fall of distinct voices as I passed a quaint bistro to my left. Instead of hearing my native Pittsburgh 'Yinzer" language, I heard languages that were completely foreign to me: French, Italian, German and Hungarian. I was completely immersed in a cavalcade of culture.
Everyday in the Czech Republic offered a new adventure. I discovered the inner workings of Prague with little to no knowledge of the culture and customs--specifically my experience with the food. I couldn't go to a single bistro, café, or market without the same type of meal on every menu—a slab of meat dipped in thick salty gravy, with a side of warm, golden potato pancakes called Bramboráky. Always willing to try new things, I embraced the Czech cusine with an open mind. However, I soon found myself missing the presence of fresh vegetables and fruit, which is considered an afterthought in the average Czech diet. In the real world I had to learn to adapt to new things. The whole country was not going to cater to my eating habits just because I preferred a chopped salad over a knuckle of pork. This encounter taught me the importance of acceptance and respect for other people's food choices.

The most memorable part of my trip was befriending a Bearusian boy named Ivan. During our time together, he would tell me stories about the restrictive Belarusian government and how hard it was to live there. However, despite all the negative things, he never once denounced the country he loved. Ivan was proud of Belarus and would never leave unless absolutely necessary. His attitude had me thinking about my love for my own country. I had always taken for granted all the resources and freedoms provided in the United States. Listening to my friend made me realize how truly blessed I was. Through Ivan's pride, I found my inner patriotism and love for my country.

When I stepped back on American soil, I knew that I would never be the same. My trip to Prague, Czech Republic expanded my views of the world outside of my perfect little suburban Wexford bubble. I had eaten foods that one couldn't find in textbooks, made friends from 3 different continents, gained viewpoints never before considered, and discovered a tolerance and willingness to embrace foreign cultures. For the first time in my life I felt I was of the world and not just a part of it. Life is a ride of twist and turns. In the end, you may end up with a little reminder on your arm about how unexpected life can be.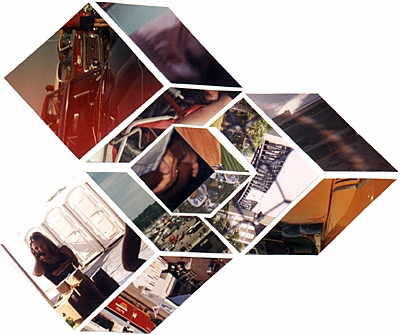 © Bryan S., Gladstone, MI