Honey
January 10, 2010
What is writing? Webster's dictionary defines writing as "letters or characters that serve as visible signs of ideas, words, or symbols,". I think that writing is the process of catching ideas and putting them down in a concrete form; but can any tangible object symbolize this process? I believe that the honey, cap, plastic structure, and labels of a bottle of honey are all symbols for various parts of a piece of writing.
The cap of the bottle represents the introduction of a paper. The opening of a piece must engage the reader with an attention grabbing statement or question and then proceed to introduce clear points. When someone reads the introduction of a paper, they are theoretically flipping open the cap of the bottle of honey so that they can access the delicious food inside. The introduction of a paper provides a pathway to the contents of the work.
The clear plastic bear represents the organization essential to a piece of writing. The structure of a work must provide support for the writing inside; similar to the way the plastic bear shape keeps the honey contained within the bottle. However, the organization of a paper must be transparent enough for the ideas of the work to be seen. The translucent plastic of the bear provides shape as well as a window to the contents of the bottle.
The labels on the bottle symbolize the title of the paper. Looking at the images and words on the several stickers positioned on the container of honey will never substitute for actually tasting it. Just reading the title of a paper will never be better than actually reading the entire piece. Just as the labels on the bottle are meant to merely provide information, the title is intended to make known the topic of a piece of writing.
Finally, the actual honey inside of the bottle symbolizes the content of the work. Honey is made up of many different nutrients and minerals, just as each piece of writing is made up of countless ideas and thoughts. Writing must flow, and honey physically has the ability to shift inside its container. Furthermore, honey is a very well preserved provision; if a piece of writing has value, it should stand the test of time.
I believe that the cap, honey, labels, and clear plastic structure of a bottle of honey all function as symbols for aspects of good writing. The process of writing is complex and multi-faceted, and authors must accomplish many things to create a quality piece of writing. And so I wonder, could it be said that as writers, we are actually the bees?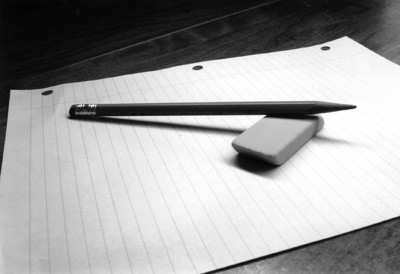 © Michael H., Mildford, CT