Bullying
January 22, 2010
Many people find that teenagers can be reckless drivers, so their first inclination is to support this STANDUP act. What they do not realize is how this act can be very problematic to the average teenager who is learning to drive, or already has their intermediate stage license.

The first issue of this STANDUP act is this prohibition on night-time driving. If you forbid the teenager from driving at night, how do you expect them to learn how to do so? Inexperienced drivers probably have a higher crash rate than experienced drivers (obviously). The driver's test does not take place at night; therefore any teenager under the STANDUP act will gain a license when they truly are not prepared.

The intermediate stage license, or Cinderella license, is the main reason that I disapprove of the STANDUP act. If you are not allowed to drive at night, how can you participate in activities when both of your parents work? Especially if they activity is not school associated, a teenager may have to travel large distance. Suppose the activity runs later than usual. The teenager has to get home somehow, but with two parents at work, this situation would be impossible to eschew.

Having a restriction on late driving can make families' lives restricted. Not only would there be more inexperienced night-time drivers, but teenagers would be restricted to the activities that they can participate in. The STANDUP act is trying to create safer roads, but they did not count on the possibility of a rise in crash rates for 20 year olds.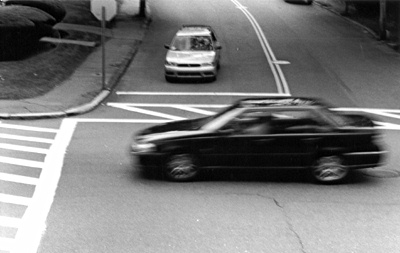 © Ed J., Marblehead, MA