Change might Come to America
January 21, 2009
Inauguration day has come for the 44th president of the United States. Thousands flock to the nation's capital to be a part of history as the first African American man is sworn in as president. Washington D.C. seems like the place to be on January 20, 2009, but I remain in my windy Chicago watching history unfold from the comfort of my art class.
My art teacher was kind enough to let my class watch the inauguration ceremony. I happily put away my art supplies and sit silently as the screen begins to come alive with energy. People are chanting "Obama" as he appears onstage, ready to be sworn as president. This is the moment I have been waiting for, I think to myself. I automatically lean closer to the screen, and listen to the words that will spark a change revolution in the United States. After twenty seconds, I realize that Obama as finished his oath. It was not as exciting as I thought it would be, but just feeling the crowd's energy made it all worth.
Pessimists might say that Obama will not deliver change and that the country is headed towards a downward spiral, but I refuse to believe that. Over the last couple of months, we have been witness to the unification of a people. The crowd at the National Wall was the fulfillment of Martin Luther King's dream. People of all shapes and sizes came together to watch the beacon of hope take office. Unification may seem unreachable but if Americans find a common dream, the future might not be so bleak after all.
The bell soon rings signaling the end of art class. I walk out of class knowing that change might actually come to America.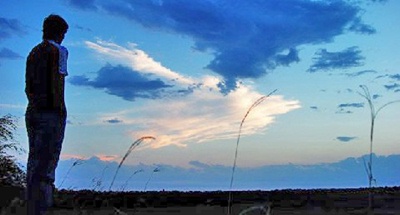 © Stefanie K., Katy, TX