Life, Liberty, and the Pursuit of eEqual Rights
November 27, 2012
"Life, liberty, and the pursuit of happiness." That is what the constitution of our great country states, written hundreds of years ago. As citizens we are guaranteed those rights and nothing can take those rights away. Isn't our greatest freedom to love whomever we choose? Maybe choose isn't a good word, because when you fall in love, it's never a choice. It's called falling in love because it's automatic, natural, and sometimes even accidental. So why then are some in our country punished for loving those they fall for?
The issue of gay marriage shouldn't even be an issue in 2012. We have equality in the workforce, the color of our skin, our gender—somewhat—yet a woman who falls for a woman or a man who falls for a man cannot marry. Is there a greater injustice in the country today?
The answer is no.
Send forth your prejudice, your religion, and your opinions on morally "questionable" topics and toss them aside. Why? They do not matter. Whatever religion you were brought up believing, whatever "family values" you defend, and whatever reason you have against gay marriage, drop. Our country allows us a freedom to be, to have different opinions and beliefs than our neighbors, and to live a life we choose, as long as we do not harm others.
There is no argument against gay marriage that can stand against the constitution and as such, it should be legal.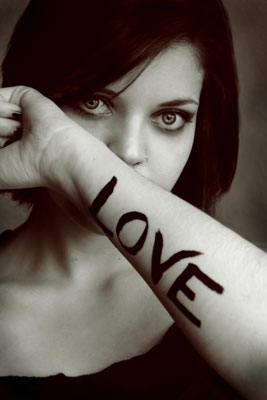 © Michelle B., Blairsville, GA