Ke$ha is Over!
February 2, 2012
After rising to fame in 2010, Kesha seemed to be a storm! You couldn't turn on the radio without hearing her rough voice spitting out lyrics about drugs, booze, sex, and PARTYING. And of course MTV and VH1 were avidly playing and replaying her provocative music videos.
I won't beat around the bush- I never liked Kesha. As a lover of true, pure and touching words, particularly words set to beautiful music, I was disappointed in pop culture for embracing this twenty-something year old embossed in glitter. I had hoped that we valued talent, not the ability to throw together dirty words and suggestive sentences, pair it with a disco beat and call it MUSIC. There is a difference between music and noise.
Music: an art of sound in time that expresses ideas and emotions in significant forms through the elements of rhythm, melody, harmony, and color.
What ideas has Kesha expressed other than "Just turn around boy and let me hit that Don't be a little b**** with your chit chat Just show me where your dick's at"?
It is incredibly crude and not only do I feel embarrassed simply reading it, I feel ashamed to be putting it in this article! But apparently this dialogue is not only accepted, but embraced!
After more than enough hit songs, it appeared that Kesha was taking a break. As months went by without a new song, people began to forget about her, and I suspected that her 15 minutes of fame was finally up.
However, I have come to discover that Kesha will be releasing a new "c*** rock" album in May 2012. She says, "I want to take enough time to make sure it's the reinvention of pop music."
Reinvention? Do we really want the future of the radio as we know it in her hands? Don't let Kesha come back with more repulsive lyrics and racy videos. Lord help us if the children of America are influenced because of one disgusting person that got lucky.
Don't let her get lucky again.
Never forget that our great country has produced some of the most talented people in the world, and Kesha should not damage that image.
"Ke$ha" is over.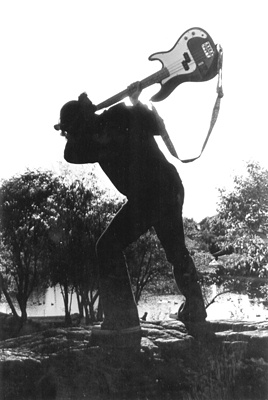 © Liz C., Marblehead, MA