I Believe in the Power of Music
December 7, 2012
"Music expresses that which cannot be put into words and that which cannot remain silent." -Victor Hugo. Now, think about that little gem of a quote for just a second. I promise, it won't take too entirely long. This isn't utterly complicated... So, did you think about it? If you did you've found that this is absolutely true. I'm sure that you have been at a loss of words at some point in your life, ever notice how some songs just say it all? Something that is so important it can't be unsaid but only the right song can express it? Yes, there is a reason for that. There is power in music! Take a look at this one, "Music gives a soul to the universe, wings to the mind, flight to the imagination and life to everything," music has been around for years, decades, even centuries. Plato said that so obviously it has been around for quite some time. Music must be important or at least wildly liked or else it would have faded into history years and years ago. As you keep reading, please, pretty please, keep these quotes in mind. You may not agree with them quite yet but in just a short time I'm sure that you will. I believe in the power of music.
Not only does music exist in the real world, it exists in the world of imagination, magic, and play pretend. Think way back to your childhood, when you were just a little thing. Those magical times when you believed in real magic, the boogie man, princesses and their knights in shining armor, the always illusive Santa, and the beautiful fairy that was closer to Peter Pan than his own shadow. In every fairytale there is a song abut true love, or danger, treachery, any moral or strong feeling that the protagonist or antagonist stumbles upon. Think about lullabies, the ones that played from the inside of your favorite toy when you pressed on it. Or the ones that your parents would kindly sing to you just before you dozed of, and your little eyes fluttered closed. Remember, "You Are My Sunshine," "Catch a Falling Star," or "Rock a Bye Baby?" Maybe you don't remember the lyrics or even the melody of the song, but it made an impression on you, and when you hear it, you can't help remembering the sweet lazy days when you still had an official nap time. In truth I find it very hard to rejoin the adult world after remembering the nectarous and divine days as a child. Ever babysit? You've probably tried singing to the fussy child to help him or her drift off to sleep, maybe even just to get them to calm down a little. There is a reason for all of this, children, as well as adults love music. Music, even in its simplest form, is nourishment for the soul. Everyone is surrounded by music from the time that they are born to the time that they die, weather they realize it or not.
Music is an important part in a child's development. Stimulating and fun, music is a great way to teach a child anything. Any show on PBS, Nick Jr. or Disney Jr. is smart enough to have a song to help the kids remember what they were just taught. This method doesn't just work when you're a child. Trying to remember your lines for the school play or the order of the metric system? Make a short little song that you can repeat in your head over an over again. I can almost guarantee that you'll memorize it a
whole lot faster than you would have without using this method. It is so easy to pick up a tune, without even trying.
Now, I make sure that music is a part of my everyday life. I think that part of my love of music stems from dancing since I was so young. Or maybe one day I just found the perfect song, its melody sweet and simple, its lyrics deeply soulful. As of late I can't listen to a single song without absolutely itching to get up and dance. Most days I am absolutely agog to hear a new song that is even somewhat danceable. In my honest opinion dance and song are directly linked. No one would ever learn to keep rhythm while dancing without a song to guide them. Whenever I read I normally have a song playing somewhere in the background or I'm listening to music with my headphones. Over this past summer I took a day to ride my bike to a park near my house, I laid under some big, old oak trees with one of my most favorite books and listen to a new album that I had recently bought. It was wonderful and really relaxing too, now every time I hear any of those songs I think about that day and that book, that place and the summer. That's one more great thing about music. It can instantly connect you to any time, place, thing, person, moment, or memory. You've probably heard people using the term "Our Song," we'll that's just one example of what I'm talking about. Another example of this could be that whenever I hear the song "American Honey" by Lady Antebellum I think of White Birch Lodge. An annual summer vacation destination in Michigan for my family and I. For no apparent reason I heard that song multiple times the during my last visit there. Now the song and the lodge are internally linked in my mind. When you listen to a song it can also make you feel a certain way, sad, lonely, in love, happy, and a bundle of other things.
A very common misconception about music, and especially music that teens listen to is that it is all rap or hip-hip, that all of it is just complaining, and whining. That it must be full of curse words and terrible topics. I find that this isn't true. At least not the music that I listen to, or even in the music that most of my friends listen to. Music doesn't always have to be a negative influence on teens and all of the people around them. In fact music can really give you good perspective and put you in the shoes of others. It lets you know how others think and feel. As well as how your actions can affect the people around you. It's also a great way to express ones self. It was said by Chuck Palahniuk that "The trick to forgetting the big picture is to look at everything close up." Sometimes when you are stuck in your life you can't think about anything but what is happening to you, and how terrible or completely astonishing it is. Listening to the songs of others is and excellent way to remind yourself, that there are other people that are going though the same thing. And that your problem is not the only problem in the world. Most times it makes you feel a bit better.
Don't complain! In this day and age you can take your music anywhere. There are iPods, iPads, MP3s, radios, boom boxes, computers, and CDs with their CD players. If you want to listen to music somewhere, all you have to do is click the right app, choose a song, press play, and enjoy. Now, it really is as simple as that! You don't
always have to just listen to music either. You can certainly make your own. You don't need to lug around a tuba, or guitar everywhere you go or anything like that. Music can be made from anything. Drumming your fingers on the countertop while you are waiting for your food to be made at a restaurant is an excellent example. Even something as simple as humming or whistling to yourself can work. Keep that in mind next time you're bored.
I hope to heaven on high that I never lose my love for music. And that it never does go out of style. That, my friend, would be a tragedy or gigantic proportions! I want to be able to listen to music and have the perfect song for every situation. When I have children I want to sing them to sleep with a beautiful lullaby. One that they will remember forever, and carry with them throughout their lives so that they can sing it to their children and their children after that. When I get married I want to have, in the palm of my hand, the perfect song to walk down the isle to. At prom I want to have that one special dance with that one special someone to "our song." Making all of these event all the more memorable.
"And the songbirds are singing, Like they know the score, And I love you, I love you, I love you, Like never before."
-Songbird by Fleetwood Mac
"And you can tell everybody this is your song It may be quite simple, but now that it's done I hope you don't mind, I hope you don't mind that I put down in words How wonderful life is while you're in the world"
-Your Song by Elton John
"There's a wild, wild whisper Blowing in the wind Calling out my name like a long lost friend Oh I miss those days as the years go by Oh nothing's sweeter than summer time And American honey"
-American Honey by Lady Antebellum
After you've read these lyrics maybe you will take a second listen to the songs that live in your little playlists. Really think about the meaning behind the words, what they mean to you and what they might mean to the artist. It's almost like reading a good
book, you have to dig through the first layer to get to the really good stuff. I believe in the power of music, for now, it the future, and always. This, I believe.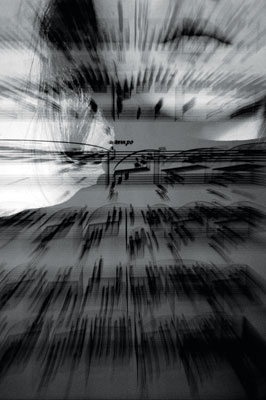 © Sarah M., Blairsville, PA