Back to the Past: My Chemical Romance
April 5, 2019
"Darken your clothes or strike a violent pose" cause it's time to trek the lane of good old memories.
Reminiscing this band is like dipping your heart into an ashtray that doesn't kill you, but instead grants you solace away from the crazy world, much like a cigarette. That's how it was during my high school career, in fact I'm sure that was the case for nearly everyone in one shape or another. My Chemical Romance (MCR) formed around 2001, broke up around 2013. The band's angsty lyrics coupled with their early gothic themes generated a cult following amongst teens and young adults throughout the globe. Was I one of them? Yes indeed, the band more often than not has been described as an Emo band. However, they're much more than that. Their music has resonated beautifully across the finite horizon, it's as if the band members have transcended multiple sentiments into an acute ray that emits a nostalgic memory, whether good or bad.
It was on the advent of 9/11 MCR was born. The tragedy resulted in their first ever song Turnstiles and Skylines to be written. The lyrics "If the world needs something better, let's give them one more reason." implies the band's will to make the world a better place, and throughout the band's career they've time and time again had a goal to bring just a little flicker of light however faint that light may be to the world. The 2011 tsunami, fight against aids, suicide prevention, cancer are notable examples of the band's efforts in creating something sincere and honest.
In retrospection, the entire scope of their profession has been brimmed with passion fused with unique variety, each album has a particular phase that gives meaning. Their debut album, "I brought you my bullets, you brought me your love," offers a Vampiresque feel and a bit of gothic aesthetics in a pattern that assimilates tragedies to life. MCR's second album, "Three cheers for sweet revenge," embody's a spirit of vengeance that employs a stylistic flow, very similar to a crestfallen waterfall. The third album, "The Black Parade", splits and spits the mind into dimensional pieces, harboring a discord that disconnects our feelings into our eventual deaths, the album is all about death and how dying as tragic as it is can be, can be a beginning for healing, not an ending. And finally, their last album, "Danger Days: The True Lives of the Fabulous Killjoys", was essentially Japanese music combined with some dance, basically if you're not into "sad depressing" schtick, this album is a high recommend to your ears. When all is said and done, even with the death of MCR, their music is very much alive and well. With all that being said, I'd give their albums a listen. As someone who usually isn't a fan of emo music, they hold up. Perhaps maybe in time, their legacy and ideas will carry on for generations to come.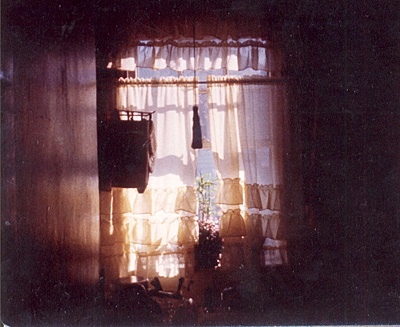 © Michael G., Glocester, RI