Simple Things
MAG
May 11, 2013
How did we get where we are now? That question isn't historical or scientific. Instead it is a mere curiosity. How did we go from Elvis Presley to Jay-Z? When exactly did we start wearing our hats backwards and saying things like "swag" and "yolo"? Can someone tell me when teens stopped talking on the phone all night and started texting until we fell asleep? When did it become lame for a guy to take a girl out on a date instead of hanging out in couples all the time?

My real question is what was wrong with the way things were before? When's the last time you and a friend talked about the meaning of a book? Now all I ever hear are discussions of whether a movie was good. Why is a story full of characters and life just reduced to "good" or "it sucked"? Am I the only one who sees things beyond the literal? Am I the only one who treats a person as if he has a voice and is not simply text on a screen?

For some reason I enjoy hearing laughter over the phone instead of reading "lol." I dream of taking a girl out for dinner and to a movie instead of talking to her with all of my crazy friends around. I watch a movie and see the joy, despair, and anger lash out beyond the screen without the help of 3-D glasses.

I prefer the simple things. Doesn't anyone else?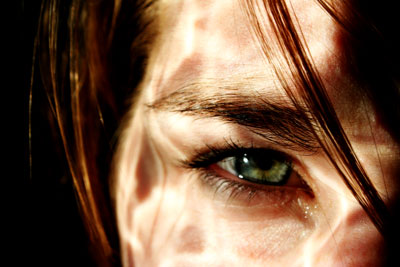 © Monica L., St. George, UT