Same Love
August 1, 2013
60% of teens who commit suicide consider themselves homosexual. That is a sad number. Teen suicide has become a huge problem in the nation. Kids are constantly being picked on for being different, and kids who are homosexual get the most abuse. I've been going to church for almost four years now, and I love it. Church has saved my life. I was a teen on the verge of committing suicide, and I met my youth leaders. They helped me face my demons, and I am a happier person for that. I am a proud Christian. Its hard to see anyone in the position where they feel as though killing themselves is the only way out. Most of you are wondering why is this girl babbling on about how she's a Christian and about homosexuals. Trust me, I have a point.
The one thing I have realized is how much Christians hate homosexuals. I think that is totally against God itself right there. It says it in the bible that Christians should love everyone. Yes, it also says being Gay in the bible is wrong, but homosexuals are also God's kids. What gives Christians the right to judge? I learned in church that you should never judge a sinner for sinning. That itself is a sin. If more Christian spent more time trying to understand homosexuals, maybe more homosexuals will be more open to what they have to say. Who wants to listen to someone who is constantly judging you? I know I wouldn't.
God never wants his children to hate each other. He wants you to love each other and try to help each other when needed. Let's say you were picking on a gay person, and that person goes home and kills themself that night, you might as well have gave him those pills or put that gun up to his head. It makes me upset to hear that someone killed themself. That person could've been saved. God doesn't want any of his children to commit suicide, and I'm sure he pins it on you if you were picking on this kid. What do you think is more important to God, saving this kid before he commits suicide or him being Gay?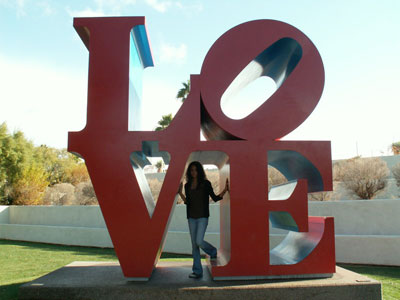 © Shannon E., Glendale, AZ