A New Theodicy
December 30, 2014
Throughout the course of time, many "atheists," as we now label, would challenge the idea of God with a simple retreat through introducing the problem of evil. From a worm's eye view, their reasoning is correct: If God is loving, he'd want to erradicate evil. If God is omnipotent, he CAN erradicate evil. However evil exists, therefore either God doesn't exist, or isn't omnipotent.
In response, philosophers rose with theodicies, theories that defend the probability of the existence of a God in the face of all evidence of evil. From the many theodicies, the three most famous are Augustinian, Irenaean, and Process. The Augustinian theodicy states that God gives us free will which humans wrongfully use resulting in sins that cause physical evil. Furthermore, the Irenaen theodicy says that God allows evil in the world so that the evil shapes our souls to allow growth into all souls reach an eventual utopia. On the contrast to these theodicies, the process theodicy states that God isn't omnipotent to stop all sin. In addition, it claims that our creator wasn't finished creating the world, leaving room for evil and darkness.
Each of these theodicies has their own perspective of God, however after studying these theodicies thouroughly, I have developed my own. I believe that God gives us free will which Adam and Eve wrongfully used to create the original sin. Since God loved his wonderful creations, he permitted evil in the world in order to allow growth and our souls to develop to learn beauty, harmony, and perfection. Now one doesn't have to accept this theodicy; you may of course develop your own, but one should first reflect on their faith. Why do you believe God permits the manifestation of evil?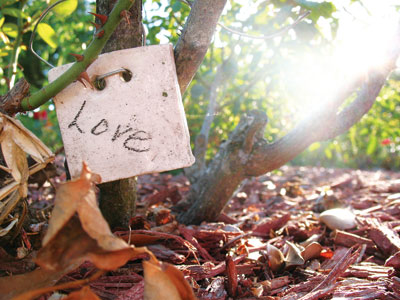 © Danielle L., League City, TX