The Sea
January 27, 2010
I look around
but all i see
is miles and miles of blue.

This ble is the sea
it facsinates me
and into the water
I look through.

I see schools of fish
swimming in a pack.
I wonder what they learn?

Dolphins jump and play
they play all day
frendly animals they are.

Oh no, I see a shark
it's a big Great White.
The Dolphins protect me
it's quite a sight.

The miles of blue
would capture you too.
If you were in
my position.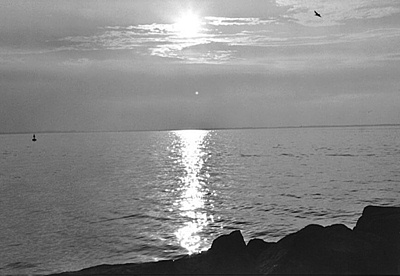 © Amanda L., Cumberland, MD