Angel In The Tree
February 1, 2010
There he sits in a tree so high.
His hair blown back, it is the color of the autumn sky

His foot dangles below the branch
of the tree on his father's ranch

The leaves fly around him in a tight funnel
It looks like he's in a light filled tunnel

The silent tears that fall on his book
Make it hard for me to look.

The tears come fast, like pouring rain.
You can see from the look on his face that he's in pain.

His tears were forming a river
his body began to quiver.

Crash! he fell from the tree.
All i could do was fall to my knees.

I ran to his aid
All he said was let me fade.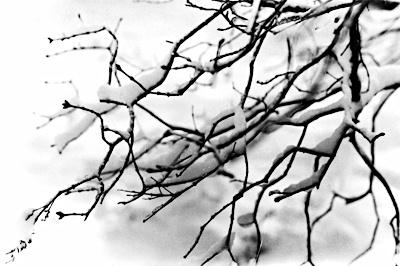 © Lindsey D., Marblehead, MA