Lovely Feeling
September 22, 2008
What does love feel like?
How come it can be joyful,
And other times feel as if you fell off your bike?
Love is the tingling inside,
A warmth that you feel when you are out in the snow.
Love is whenever you think about him your heart flutters.
It is when you kiss and turn red from head to toe
It's when he's the only one you can see in the crowd.
And the only one you can stand with on a cloud.
When there is a bird in your stomach,
And a fire burning in your face,
When you feel protected when you embrace.
So how do you know if your in love?
When you feel all these things, and fly like a dove.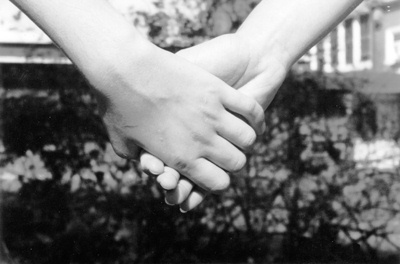 © Lauren G. Pompton Plains, NJ