The Land of Dovay
September 15, 2013
It was a typical day in the land of the Dovay,
the ground hard and black and the sky a pale grey.

The Dovens were the people who wandered the town,
their clothing the same and their heads looking down.

They come at daytime to roam around, and about,
But when it comes nightime the Dovens, they are out.

They return to their houses, small, grey and bleak,
spotless and bare and nothing unique.

When the Dovens return to these houses of theirs,
they would have a small dinner then head upstairs.

From here they would sleep until the next morning came,
when they would head out to wander the same.

Then came a Doven who wasn't like most,
he looked up as he strut and had a smile almost.

He wanted a change, and a way out,
but he was still a Doven therefore had doubt.

Flet was the name of this special Doven,
the one who was different from all other men.

But Flet, didn't try to escape even once,
he followed the others with only occasional grunts.

The next day however was different of course,
when along came another to join his new force.

"I am sick of this life" spoke this new Doven Gor,
it's drab and it's dull it's simply a bore"

"I feel the same way" agreed Flet with a smile,
"But how will we change this, and is it worthwhile?"

Gor spoke again louder this time,
"I know we can do it, and I know just the time."

Flet looked confused as he asked "when is this",
"The night-time of course it's too good to miss!"

"The night-time!" gasped Flet, "that's not allowed"
"Of course it's not Flet." Gor announced clear and loud.

"That's why we should do it",
"we are not going to quit."

"Well then count me out" whispered Flet with a frown,
and then trudged away through the rest of the town.

But Gor would not quit, he was in this for good,
so he stayed there and watched, he just watched as he stood.

He watched the Dovens as they walked all in a line,
and he looked out to the houses and each empty clothesline.

And after much thought he started to walk,
just like all the others not even stopping to talk.

The next day came around and Flet followed the rest,
he walked in a line with not one single protest.

Gor however stayed put in his home,
because when the night-time came it would be his time to roam.

When nine o' clock came Gor was ready to go,
he stood up from his chair, and gazed out his window.

There was no one in sight, no one but one,
So Gor walked out his door and started to run.

Once he came close the Doven turned around,
and guess who it was, it was Flet that he found.

Gor was confused as he looked at Flet for a while,
he just stood there and stared and then started to smile.

"So what should we do?" Flet asked smiling too,
"I'm not really sure, I didn't think this one through.

So they just stood there in silence for most of the night,
They just stood there not talking until there was light.

It was morning already, the night was now gone,
"We made it! We did it!" screamed Flet with a yawn.

"That wasn't so bad, let's do it again",
"But this time we'll get another Doven".

So they wandered about in search for one more,
but were surprised by the fact that they had found four.

"We can stay out at nighttime?" asked one of the four,
So Flet answered yes, we did it before.

So they went back to their houses and slept until night,
When they got out of their beds and they all could unite.

"So now we just wait, we wait all night long",
Gor announced, his voice strong.

He did this again and again every night,
but more would come out to join his new fight.

All there work had paid off by the tenth time,
everyone was now there, it was no longer a crime.

From that moment on things were different of course,
the Dovens were al different thanks to Gor's force.

They could skip around town or run if they wished,
some liked to bake and others just fished.

They painted their hoses, and a few could now work,
as a painter, writer or just a store clerk.

They could take up swimming or work at a bank,
but one thing was for sure it was Gor and Flet they could thank.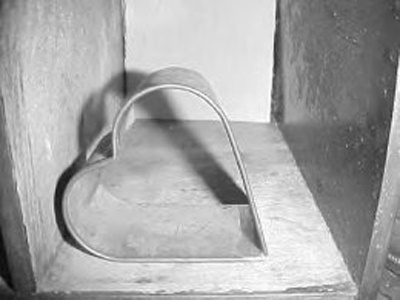 © Liana D., Somers, CT