Is It Really My True Love??
January 12, 2009
When Our Eyes First Met...
We Couldn't Stop Smiling...
Gazing into Eachother's Eyes...
As if They Go On Eternity...
Now that I've Found You...
Now That I've Found The One I want...
The One I Love...
The One Who Knows My Most Inner Soul...
Just Wanted to Say I Love You...
Building on Eachother's Dreams...
Only To Find the Same Meanings in The End...Meanings of True Love and Happiness...Not Even a Miniscule of Fear... Just Hopes and Faith in one another... Together Finding, Finding the True Meaning of Hope, Faith, Love, and Happiiness...
You Are That Definition...
You Are My One...
My One True Love...
The One I'm Going To Cherish, and Spend The Rest of My Life With...
I Love You,Babe...
I Love YOU...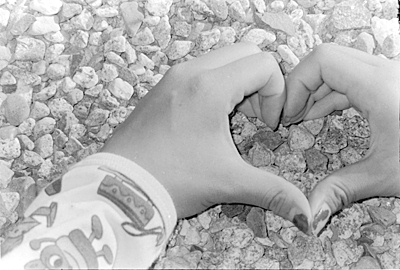 © Caitlin T., Marblehead, MA